This Bible verse can give you hope and help you overcome any trial.
Often something will happen in our lives that dampens our spirits. We become sad and have little desire to continue on with our daily lives.
This type of disposition can lead to darker thoughts, taking us down a road we should never follow.
Instead, the following Bible verse can be recited on a daily basis to lift up our hearts. It reminds us of our true destination and how all the sorrows of this life will be wiped away. It can give us hope to endure our struggles with perseverance, knowing it won't last forever.
He will wipe every tear from their eyes, and there shall be no more death or mourning, wailing or pain, [for] the old order has passed away (Revelation 21:4)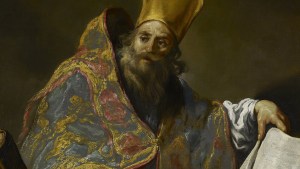 Read more:
St. Ambrose challenges us to think about death every day
Read more:
Why St. Thérèse wasn't afraid of death