Death is no longer frightening when you live each moment thankful for life, spending the little time you have preparing for eternity.
We know neither the day, nor the hour when we will pass from this life to the next. However, in our modern world it is tempting to forget about that stark reality. We have made so many advancements in healthcare that the average life expectancy is rising every year. Most people will live until at least 80 years of age!
This is unheard of in human history, as in ages past many would only live until their mid-30s.
Nevertheless, even if we will likely live for decades more on this earth, we should live each day as if it were our last.
The Catechism of the Catholic Church affirms this way of living, "The Church encourages us to prepare ourselves for the hour of our death" (CCC 1014). The Catechism then quotes Thomas a Kempis and the following passage from The Imitation of Christ.
Every action of yours, every thought, should be those of one who expects to die before the day is out. Death would have no great terrors for you if you had a quiet conscience …. Then why not keep clear of sin instead of running away from death? If you aren't fit to face death today, it's very unlikely you will be tomorrow.
How often do we try to "run away from death"? We think somehow we will escape its grasp, but nobody has ever succeeded in that endeavor.
Instead, live as though you will die today. It changes everything.
When we are constantly prepared for death, it no longer has a "sting," and contains "no great terrors." Furthermore, we can maintain a spirit of thanksgiving, always mindful that each moment we receive is a gift from God.
If you want to change your life in a positive way, live it expecting to die at any moment, using the time you have to do good on earth.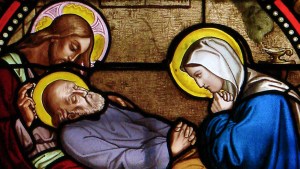 Read more:
Pray this prayer to St. Joseph for a "happy death"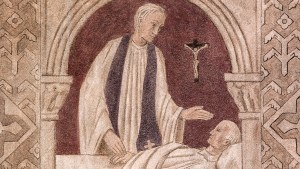 Read more:
A practical step to ensure a holy, happy death