Francis called the auxiliary of the president of Italy's bishops, to check on his status, which is "serious."
Pope Francis called to wish a speedy recovery to Cardinal Gualtiero Bassetti, the president of the Italian bishops, who has been fighting Covid-19 in ICU for several days.
The telephone call was made to his Auxiliary Bishop, Bishop Marco Salvi, on November 10, reports the site of the Cardinal's diocese, La Voce.
The cardinal has been hospitalized since October 31, and was moved to ICU on November 3. On the 9th, his status had taken a turn for the worse, and the bishops' conference asked for special prayers. According to latest reports, his state of health is serious although the cardinal remains conscious.
Among the dozens of calls he receives every day regarding the health of Cardinal Bassetti, Bishop Salvi, Auxiliary Bishop of Perugia, was surprised to hear the voice of Pope Francis on the phone.
At 7:00 p.m. on November 10, the Supreme Pontiff contacted the Italian prelate via a private number, without an assistant or secretary to announce his call, and with the simplicity and spontaneity he is known for.
There is an official medical bulletin updated daily by the episcopal conference, but this was not enough for the Sovereign Pontiff, who wished to call Bishop Salvi in person to inquire about Cardinal Bassetti's state of health.
The Bishop of Rome reaffirmed his closeness in prayer and thanked the hospital staff for their work. He asked Bishop Salvi, who is himself afflicted with Covid-19 without symptoms, to convey the message to the cardinal as soon as possible.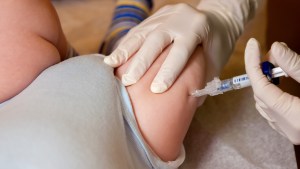 Read more:
Pfizer's new Coronavirus vaccine was not created with fetal cells from aborted babies
There have been only a few cardinals who have contracted Covid-19 thus far.
Cardinal Angelo De Donatis, Pope Francis' vicar for the Diocese of Rome, and Cardinal Luis Tagle, prefect of the Congregation for the Evangelization of Peoples, both had it earlier in the year and recovered.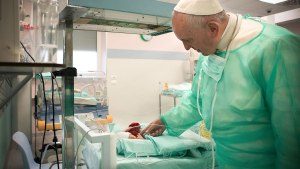 Read more:
Pope thanks nurses: You are among the 'saints next door'