It's normal for a child to hear foul language on the playground, but that doesn't mean a parent should allow it.
Even if you, as parents, are exemplary when it comes to not using foul language (which is not always easy!), the day will inevitably come when your charming offspring will bring back from school some inappropriate words or phrases. The insults might be ones you didn't even know existed.
You might feel concerned, but don't get too worried. "Learning swear words on the playground is normal!" explains Laure Dezert, a clinical psychologist specializing in parenting, who is herself a mother. She explains,
Saying bad words at school is a way of integrating into the group. Anyone who doesn't say bad words is considered a goody two-shoes. Parents must keep this in mind: A child, especially a teenager, has no desire to be ostracized.
That being said, while it's normal and predictable for a child to learn and repeat vulgar words, it's the parents' responsibility to educate their children and teach them about the importance of words.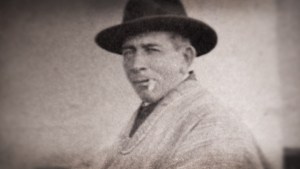 Read more:
Smoking and swearing didn't keep this cowboy from canonization
Much more than a question of politeness
Saying or not saying bad words is not just a matter of politeness. While it's true that children who express themselves correctly will be called polite and well-mannered, this attention to vocabulary goes much further. It's part of the overall social education of children and their place in the family and society.
From a very young age, children live in a group, first of all within their family, which is where they begin to learn respect for others. Not calling their siblings names is an important first step towards respecting the dignity of their fellow human beings.
Reacting to swear words is also a question of making our children understand the difference between generations. "You can't talk to your school friends, your brothers and sisters, and your parents all in the same way," emphasizes Laure Dezert.
While a parent might stop a child who insults his or her brother simply by saying, "There are better ways to talk to your brother," a stronger reaction is needed when children insult their father or mother. This is a way of asserting the father's or mother's place and authority as a parent, not based on an authoritarian or patriarchal logic, but with a view to both the child's good and the common good.
Seeking the common good
Vulgar language and the common good: What's the relationship between these two concepts? For Laure Dezert, there is an important connection. Not accepting swear words coming from your child is a way of serving the common good. The common good means working for the good of the whole group, at the same time as the good of the individuals.
By reprimanding—or at least discouraging—coarse language from our children, we not only help our children grow up, but we also defend the position of the offended person, as well as establish proper authority. "We help our children to grow by forcing them to overcome their impulsive stage, and to reach another more constructive stage of development, while restoring the concept of respect and right authority, which is sorely lacking today," says the psychologist.
By the notion of just authority, she means the one defined by Catholic philosopher Fabrice Hadjadj, which restores to a parent his or her role as a parent simply because they are a father or a mother (and not an expert). Indeed, for Hadjadj, the child-raising relationship between parent and child is based on an "authority without competence," despite its flaws and weaknesses.
"Authority without competence has a value in itself, and even a priceless value," explains Fabrice Hadjadj. He says,
On the one hand, the father shows that he is not the Father, that he himself is a son, and therefore that he and his son must turn to an authority higher than his own. On the other hand, since his authority does not come from a skill, but from a gift, the father cannot treat the child as his own creation, and try to rate him on his own scale of value: He must accept him as a mystery. And this is the deepest authority.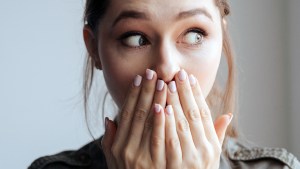 Read more:
Why you should stop swearing … and how to do it