Couples often grow in virtue and maturity through their relationship, and these tips can encourage the process.
When we enter marriage, we do so possessing certain personal talents or habits. If these are good, when we share them with our spouses, they become a loving force that inspires action and growth.
For example, let's say one of us finds it easier to exercise, following an established routine that we've been practicing for years. That can become a positive motivation for our spouse to consider acquiring a similar habit that will help him or her achieve a higher quality of life in the area of health and fitness.
In the same way, one spouse could start getting closer to the Church even when his or her spiritual life is not very developed, if their partner has a more active faith life. Or they might begin—even if it's difficult for them—to improve at communication if the other spouse is accustomed to being more direct with words.
Whether we want it or not, we end up assimilating characteristics of our spouse that round us out and that help to make a shared life possible. Purposefully setting out to mature our love in a conscious way, however, so that it reaches its maximum potential, requires effort as a couple. For us to succeed, it's fundamental for us to have humility, love and respect.
A mature love allows us to live in a stable relationship. It helps both spouses to develop good habits that work in harmony to bring order to our behavior and facilitate communication and mutual understanding; this helps us handle concerns better and reduces tension. In short, we become better people with—and thanks to—each other.
Propose challenges together
When we invite each other to accept a challenge, we give each other an excellent opportunity to grow. These challenges can be things such as setting goals related to developing new hobbies, or cultivating certain virtues or attitudes with the aim of improving ourselves, so we can become the best version of ourselves that we can be.
Much of this is the result of spouses learning from each other's best qualities and being open to the possibility of growing in new ways, such as working on communication, taking responsibility for performing some act of service, educating ourselves on some subject, or improving in any aspect where we may be "slacking off."
It's important that we let our spouse know that, above all, they are loved. Whether or not they decide to pursue a particular challenge and regardless of the outcome, we will always love them. At the same time, it's important that we let our spouse know that we have confidence in their ability to continue growing and tackling new challenges, and that we will always support their efforts.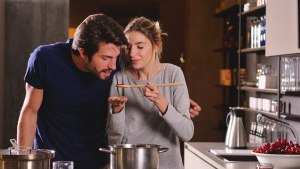 Read more:
3 Tips for nourishing your marriage on a daily basis
Have an attitude of openness
Accepting humbly the challenges our spouse offers us, understanding that there's always room to grow because of love, is crucial. We need to be open about the areas where we want to challenge ourselves, and ask our spouse what we could do better in order to make our relationship more harmonious. We have to open ourselves up to being corrected by them.
During this process, we must be sure to communicate to each other as clearly as possible what we're working on. This will help us understand each other and encourage each other: "And we urge you, beloved, to admonish the idlers, encourage the fainthearted, help the weak, be patient with all of them." (1 Thessalonians 5:14)
Seek loving collaboration
A relationship is a path of sanctification in which each becomes for the other a path to Heaven. This could be thought of as Christ's relationship with the Church: When Christ gives Himself for her, He does so to sanctify her and He does so with love and grace, and without conditions (Ephesians 5:25-26).
If Christ is the source of love that we hope to embody, it's important to follow His example and ask God to align our goals with His will so that we can be in sync with them. Challenges are difficult by definition, but with divine grace we can find the strength to get up if we fall and the courage to keep going.
The Lord will be there for us, because He has said, "Where two or more are gathered in my name, I am there among them" (Matthew 18:20). Pray for each other, give thanks, and ask Jesus for guidance. He will be there because His Holy Spirit is in us. Being willing to listen to Him and to be guided by Him every day helps us to keep our good resolutions, to the benefit of all.
Support each other
If we challenge each other in a context of love, it allows us to grow in maturity without feeling judged. It's very difficult to motivate someone to grow if they feel "singled out," "punished," "forced" or "coerced." We must avoid judgment or poor communication which could convey the message as if it were an ultimatum or a command rather than a call to grow in grace.
Every time we have to suggest a change to our spouse, we must remember that the most important thing is love and respect. If we're not able to communicate with those attitudes, it's better not to say anything until we can find a way to do so. If the other person is afraid or intimidated, as is the case if our words feel violent to them, we can hardly expect the change to be genuine.
Once the challenges have been accepted, we must concentrate on doing our best to be an example for our spouse and continue to support them moving forward. The progress of each will be that of both: "Let us therefore no longer pass judgment on one another, but resolve instead never to put a stumbling block or hindrance in the way of another" (Romans 14:13).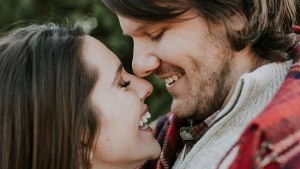 Read more:
8 Tried-and-true ways to improve your marriage
Every marriage can grow better, and we can turn to these 9 saintly couples for inspiration in building a stronger relationship …
Launch the slideshow