It's tempting to "keep options open," but being direct and straightforward can help you both find what you're looking for.
Have you ever gone out with someone without knowing if you should consider it a date? It's a common situation these days. Many people can get confused easily when they don't know if they are dating, or just getting together or hanging out.
When two people are getting to know each other it's normal for them to go through a stage of mutual discovery without having total clarity about the future of that relationship. Not expressing yourself clearly from the beginning about your intentions, however, leaves room for ambiguity. Eventually, a lack of clarity can even be dangerous for both of you.
When a person invests significant emotional energy in another person, only to be trapped in a kind of "emotional limbo" without being able to move forward, it becomes very frustrating and causes suffering. When a relationship ends up like this, it's very likely that the nature of the relationship was never clear from the beginning.
Today this lack of clarity is increasingly seen even in advanced stages of relationships, except for those where there is a strong and clear commitment, such as marriage. In the middle of a pandemic, when human interaction is often reduced to talking through screens, and even in-person interactions often call for social distancing, the situation becomes more difficult.
Whatever the circumstances, could a lack of clarity be desirable, even though it may be frustrating? Often, a lack of clarity is due to people's desires and fears. Some people simply don't know what they want; others resist making a stable commitment because of the personal history of their own parents or of people close to them, or because of their own previous failed relationships.
A history of family instability leads to fear of commitment. Not being clear seems like a safe path, because lasting love is considered risky, unlikely, and unattainable.
Sometimes we keep a certain emotional distance because we think that, by avoiding commitment, we can prevent going through painful loss. Other times, we're afraid that if we clearly indicate our interest in commitment, it will jeopardize the relationship or lead to a painful rejection. At still other times, we aren't clear because we don't want to hurt the other person.
Ambiguity seems to give emotional safety, but it's an illusion. Entering a relationship with another person should be an exciting experience, not a constantly frustrating one.
Today more than ever we need clarity in love. Clarity is an act of kindness, and honesty is one of the most necessary values when it comes to being with another person.
Being clear does not mean ending a relationship, or that we have to disappear from the other person's life if our expectations are different. Just explaining politely what we're looking or hoping for can be very liberating. Is it just a friendship? Are we interested in something deeper? Or do we not yet know, but want to find out? Communicating this information is an act of love that the other person deserves.
Being clear and honest with each other avoids drama and, more importantly, spares us from wasting time and energy. The search for truth is a priority, with the understanding that we're starting a relationship to have a good experience that will tell us whether or not we're going to stay together. In the end, we all want to meet the right person.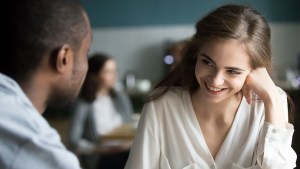 Read more:
How to balance vulnerability and honesty when you're dating
While we're getting to know each other, even at an early stage, it's fundamental that our first steps be to express our feelings and intentions clearly. We need to be clear about where we want to go without raising false expectations. The truth can hurt, but not as much as the confusion that's created by the lack of it.
If you're looking for love and are tired of not finding clarity in your relationships, try to improve your communication. Define your values clearly, and ask yourself what you want and expect. That clarity will help you to be able to express your intentions without fear and with conviction.
If you're in a relationship where you feel you're continually demanding clarity that isn't provided, the chances of that relationship having a healthy future aren't very good.
If you still aren't sure what you want or intend, be honest and step aside. Don't get involved until you know. And if you're not interested, say so from the beginning, even if it means rejecting a good candidate.
The person you're seeing deserves the truth. Who knows? Maybe you expressing yourself clearly might be an impulse for him or her to do something to win you over, or to supply whatever might be missing in the relationship.
Honest communication is the antidote to frustrations which can hurt us emotionally in the end, and close us to new experiences of love. Being honest is not always the easy way to do things, but it is the safest way.
We need to choose clarity, not waste valuable time or create confusion. As Scripture reminds us, "if the bugle gives an indistinct sound, who will get ready for battle? So with yourselves; if in a tongue you utter speech that is not intelligible, how will anyone know what is being said? For you will be speaking into the air." (1 Corinthians 14:8-9).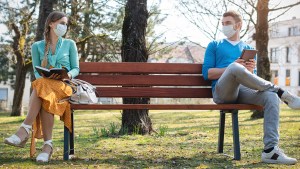 Read more:
Why social distance dating may just be the best way to date