Alphonse Catanese and his wife want everyone in NYC to be able to celebrate Thanksgiving.
As families across the United States sit down to eat a delicious Thanksgiving dinner this week, there will be many struggling to provide their families with a festive meal. Thanks to Alphonse Catanese and his wife, however, hundreds of low-income families in New York City will be able to enjoy a traditional turkey dinner again this year.
For the last four years the couple has donated hundreds of turkeys to those families in need living in NYC, and as Alphonse explained to the Catholic News Agency: "With the help of God, we'll continue to do it."
Alphonse was inspired by his own childhood to start the initiative. When he was a little boy, he'd go with his brother and father to deliver hundreds of turkeys to the brickyards and supply yards around Brooklyn. They would drop off a turkey to all those who'd worked with their dad throughout the year, as a sign of gratitude.
Young Alphonse didn't understand his father's kind actions, but one day the boys asked their father why he did this. "You gotta understand. It's nice to help people and Thanksgiving is a special time of year," he said.
It was only when Alphonse spoke to his wife about these Thanksgiving childhood memories that she suggested they could pick up from where his dad left off.
So in 2016 Alphonse contacted Catholic Charities of Brooklyn and Queens to see if there was a way he could lend a hand. The couple started sponsoring the annual turkey dinner giveaway by donating an impressive 700 turkeys.
And this year the kind couple has increased their charitable contributions of the usual 700 turkeys. They've also donated a further 200 to churches. The charity itself has distributed nearly 1,600 turkeys, as well as 1,200 produce boxes to low-income families.
"Anybody can write a check or send a donation. But I gotta tell you, it's truly a great feeling. You hand that person a turkey — the person will turn and look at you and they say 'thank you.' And you know it's a genuine thank you," shared Alphonse.
Now, due to COVID, Catholic Charities has seen in even higher demand for help. According to CNA, more than double the number of families are regularly making use of their 20 food pantries, compared to last year.
Alphonse is grateful that he and his wife are able to help so many people, and he encourages those who can to help vulnerable families. With Christmas just around the corner, if you are able to make any donations, try contacting your local parish to see what charities need your help.
And with our lifestyles changing for the moment, here are just a few ways you can show kindness to others during a pandemic …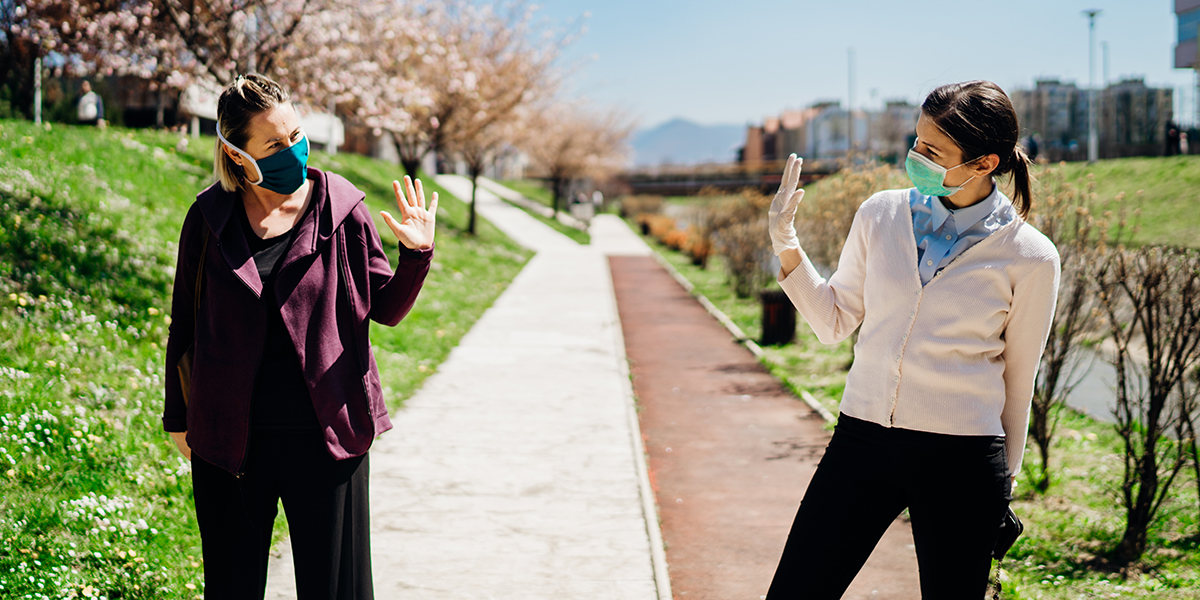 Launch the slideshow