When our personal rights seem to conflict with the common good, how can we decide what to do?
Sometimes we don't really understand the meaning of the rules that are imposed on us, because we don't see how they are useful, and we don't see whom they are supposed to protect. I'm not just talking about having to wear a mask on an empty street, or being prevented from going to school in a crop top and flip-flops. After all, we can see how these matters may affect others.
I'm talking instead about all the times when we want to cast aside all personal demands that seem to only affect us in private.
Being fair to everyone
The saying, "I have the right to …" expresses a reduced, even narrow, understanding of law and justice. It is true that justice consists in having our rights and freedoms respected. It is true that justice regulates our relationships with others: what I owe them, and what I have the right to demand from them. This very valid conception is inherited from an ancient tradition, which has come down through history, from Aristotle and St. Thomas Aquinas to modern moralists and jurists. This conception is based on a strong intuition: We humans are "beings for others."
Social life is the condition for our survival, but also for a fulfilled life. Thus the practice of justice, of respect for what is due to others, brings to its fulfillment this seed deeply rooted in us, which is the inclination to social life.
But if we see justice too much as the strict respect of what each of us owes to others, in all impartiality, accuracy, and reciprocity, we end up seeing justice as exterior to ourselves. We think that, if we indignantly protest and demand, society will provide for our demands. And conversely, we think, as long as I do not encroach on the rights of others, I'm allowed to do anything and everything.


Read more:
Saints who worked for justice in ways as unique as each of them


First, an internal order
Justice has its source in our hearts. It is meant to reign in our interiority, in our whole person. Justice also means being able to recognize the admirable arrangement of our whole being: an intelligence enamored of discoveries and new horizons; a will capable of taking us far and transforming our wildest dreams into real projects; an imagination always ready to be nourished by great stories; music, beauty, a body that demands and breathes energy and vigor!
The first form of justice, then, is justice towards ourselves, when we love everything we are, honoring everything that composes us, each element in its place. This is why Plato, and later St. Augustine, saw in justice a kind of order that is interior first of all.
When we open our minds to these two complementary visions of justice (interior and exterior, towards ourselves and others), we understand that not everything is permitted. True justice does not find its source primarily in the various kinds of legislation that regulate life in common. Justice finds its source first of all in the heart of each one of us, each time we ask ourselves: Do I know where my true good lies? Does my neighbor have what he needs, so that he and I can live, live well, and live well together?
True justice is therefore, by essence, a kind of generosity: It goes beyond the law. It refuses to be impersonal and cold. So the real question is not, "Am I hurting someone by doing this or that?" but "For whom am I doing good?" That is why Scripture grants justice the same profundity as love. Justice forms a single reality with love: It signifies rectitude, righteousness in love, while love indicates rather the profound spontaneity that leads us to reach out to others.
Rights and duties
It's strange, but that's how it is. The list of our rights will always be narrower than the list of our duties, and the scope of our duties will always be richer and more inspiring than the scope of our rights.
I have duties to others because they are my brothers and sisters, and I need them just as they need me. I have duties to myself because I am a realm of my own, and I have duties to God, who is the Creator of this realm—and chose to live in it.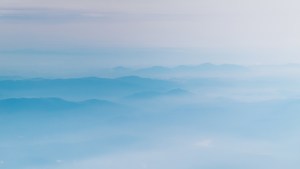 Read more:
Peace is the product of justice and love.