Need a gift for a man of faith? Look no further!
Men can be tricky to shop for, but we've got you covered with just the right gift for the Catholic man in your life. Here are some of our top gift ideas for Christmas 2020.
Self-care and snacks
Catholic Balm Co. sells beard balm, lip balm, lotion bars, and other personal care products that smell heavenly. Our favorite scent? Chrism. But all of them look divine!
It's an open secret in the craft beer world that monks make the best brews. Order your guy some Trappist beer and make his Christmas especially merry!
A small Carmelite monastery in Wyoming supports itself by selling Mystic Monk Coffee, and their brews are heavenly. Send him a bag, or even a subscription, for a gift he'll appreciate bright and early every morning.
You can never have too much soap, and these delicious-smelling options elevate even a simple shower to a more luxurious experience.
Treat him to a box full of high-quality personal care products, all inspired by faith, with the Disciple Glory and Shine gift box.
The man who appreciates a good hot sauce will love a gift box of Monk Sauce, and it supports a Benedictine monastery!
These chocolates and caramels made by contemplative nuns are the best he'll ever try, we promise!
Accessories for the man of faith
These modern, comfortable men's shirts keep his vocation on his mind as he's going about an ordinary day.
Everyone needs socks, and these Catholic socks come in fun, saint-themed patterns. They can help him feel the presence of heavenly friends wherever he goes.
He can call to mind the greatness of Blessed Pier Giorgio Frassati on his next hike (or just hanging at home!) with this cool hat.
Recall the powerful Jesuit motto, "Ad Majoram Dei Gloriam" (For the Greater Glory of God), and keep warm at the same time with this AMDG beanie.
Signum X offers SoCal-style Catholic apparel, stickers, and pins.
Find a cozy hoodie or cool t-shirt for your favorite guy from Totally Catholic Tees.
Rugged Rosaries are made of "military grade, 550 Paracord," appropriate for such a powerful spiritual weapon.
If he's behind the wheel a lot, a steering wheel Rosary will help him make the best use of that driving time!
Around the Home
He can make a physical space for prayer anywhere he goes with these beautiful home altars.
Keep his hands comfortable with these Catholic-themed cozies for tea, coffee, beer, or ice cream!
A two-player board game like this one is perfect for nights at home. Challenge him with a friendly bet, like "Winner gets first pick for the next movie night!"
Books and Planners
Word on Fire Ministries has created a beautiful edition of its first book of the Bible — the Gospels. Described as a "cathedral in print," it's an ideal gift for the man who wants his life to be centered on the good, true, and beautiful.
A planner is a necessity for many people, and the Monk Manual adds an element of depth and purpose, based on timeless monastic principles.
Spiritual warfare is real, and the Manual for Men helps equip men for battle. Any man who sees himself as a warrior for Christ and His Church will treasure this book.
A subscription to Formed gives access to hundreds of books, movies, articles, TV shows, podcasts, and other Catholic media. A great way to grow in faith!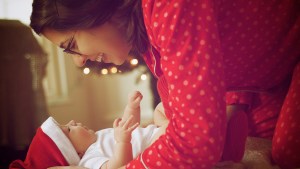 Read more:
The 2020 Catholic Christmas Gift Guide for Babies
Read more:
The 2020 Catholic Christmas Gift Guide for Kids