After examining these key four areas, you will be better prepared to weather the storms of life.
Navigating the spiritual life is not an easy endeavor. Often we are tossed this way and that by various internal and external difficulties, leading to a troubled spiritual life.
French Trappist monk Dom Jean-Baptiste Chautard wrote in his popular book The Soul of the Apostolate about four essential spiritual areas that need to be examined on a regular basis. He writes about them in the context of spiritual direction, instructing priests on how to lead a soul closer to God.
He explains that each month a spiritual director needs to explore these four areas and evaluate them. If he does, the person's soul will be better prepared to weather the future storms of life.
1
Peace
Find out if the soul has genuine peace, not simply the peace which the world gives, or the peace that results from absence of struggle. If it has none, try to give the soul a relative peace, in spite of all its difficulties. This is the foundation of all direction. Calmness, recollection, and confidence also come in here.
2
High Ideal
As soon as you have collected enough material to classify the soul and to recognize its weak points, as well as its strength of character and temperament and its degree of striving for perfection, find out the best means of reviving its desire to live more seriously for Jesus Christ and of breaking down the obstacles which hinder the development of grace in it. In a word, what we want here is to get the soul to aim higher and higher all the time: always excelsior. 
3
Prayer
Find out how the soul prays, and in particular, analyze its degree of fidelity to mental prayer, its method of mental prayer, the obstacles met with, and the profit drawn from it. What value does it get out of the Sacraments, the liturgical life, particular devotions, [spontaneous] prayers, and the practice of the presence of God? 
4
Self-Denial
Find out on what point, and especially how the particular examen is made, and in what manner self-denial is practiced, whether through hatred of sin or love of God. How well is custody of the heart kept: in other words, what amount of vigilance is there in the spiritual combat, and in preserving the spirit of prayer throughout the day? 
All the essentials of direction come down to these four points. Take all four, if you will, as the basis for a monthly examination, or confine yourself to one at a time if you do not wish to take too long.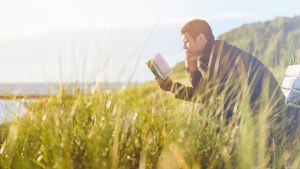 Read more:
Quickly examine your spiritual life with these powerful reflection questions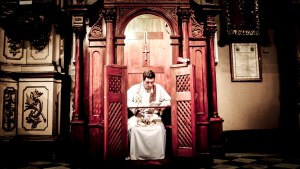 Read more:
How to go to confession, a step-by-step guide