A new residence offers a home for both elderly parents and their adult children with disabilities, so families can stay together.
Need an idea for Lenten almsgiving?
Help us spread faith on the internet. Would you consider donating just $10, so we can continue creating free, uplifting content?
Make a Lenten donation here
If I were to start this article by saying that we are living in difficult times, it would be a little repetitive—although still true. The fact is that we are also living in times of opportunity.
This health crisis, with its concomitant social, economic, and political crises, is creating situations of need and exacerbating problematic situations that already existed. As human beings and as Christians, we cannot turn a blind eye. We have to respond. The pandemic is no excuse for not caring for our neighbor.
The Church wants to be there for the last of the last: those whom no one remembers, those who suffer most, the sick and those cast aside by society. The Archdiocese of Valencia in Spain is providing us with a great example of this spiritual accompaniment. Under the leadership of its archbishop, Antonio Cardinal Cañizares, the archdiocese is continuing with its work to help those in need, regardless of how difficult the circumstances are.
The archdiocese—despite the pandemic—is celebrating the second jubilee year of the Holy Grail; the cathedral of Valencia holds what is believed to be the chalice from which Jesus drank wine during the Last Supper and with which He instituted the Sacrament of the Eucharist. It's an important year, and Cardinal Cañizares has decided that any funds raised will go towards building a special kind of residence.
What makes it special? It's a residence for elderly people with disabled children, where both can live together and be cared for. It's a place destined to help people in particularly vulnerable and difficult situations.
Indeed, as the parents of disabled people get older, they are no longer able to provide the same level of care for their children. The objective of this residence will be to provide living space and care for both, so they can continue to live together, as they should. The residence will also provide care for the people with disabilities after their parents die, so that the parents need not spend their last years worrying about what will happen to their children when they are gone.
Read more:
French president inaugurates café staffed by people with mental disabilities
The Cardinal announced this project at the presentation of the Jubilee Year this past October. During the presentation, he said that during this year, "parishes will promote to the maximum the pastoral ministry of health: attention to the sick, to those who are at home alone, to those who suffer from the virus," doing what the Church can to ensure that they "have their spiritual and material needs covered."
"The parish Caritas organizations should do everything possible to this end," he said, so that these people "may have a Christian at their side to help them, and should form pastoral teams to care for the sick where [such teams] do not exist."
This is not the first initiative of this nature carried out by the Archdiocese of Valencia. In December 2019, the Cardinal announced the opening of a residence in the Archdiocese of Valencia to take in homeless minors. The project has been approved by the government and will be managed by Caritas Valencia.
This is a great example of how the Church is committed to those who need help most, at all times and especially now, in a difficult and unprecedented year for all. Let's hope that more dioceses and organizations around the world, Catholic or not, will imitate this initiative to address this serious need.
Javier Gonzalez Garcia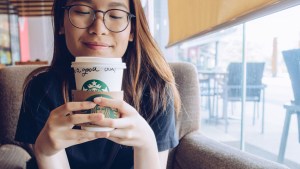 Read more:
Starbucks to open first-of-its-kind cafe for disabled people