These atrocities gravely offend the name of God, says pope.
Pope Francis again turned his attention to Nigeria, where a terrorist attack on November 28 was one of the worst the country has seen in decades.
Attackers tied up agricultural laborers working in rice fields and slit their throats near Maiduguri, the capital of northeastern Borno state, in the afternoon hours of the day.
The Holy Father prayed for the conversion of those who commit such atrocities:
I want to assure my prayers for Nigeria, where blood has unfortunately been spilled once more in a terrorist attack. Last Saturday, in the northeast of the country, more than 100 farmers were brutally killed. May God welcome them in His peace and comfort their families, and convert the hearts of those who commit similar atrocities which gravely offend His name.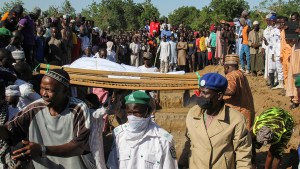 Read more:
Scores of farmers killed in Nigeria jihad attack
It is still not clear how many were killed as some farmers are unaccounted for and may have been kidnapped or might still be in hiding.


Read more:
Nigerian boy whose video went viral while dancing in the rain gets ballet scholarship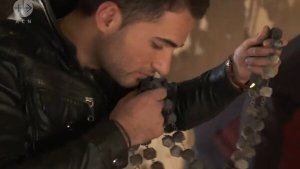 Read more:
Advent Calendar 2020: 24 days of waiting, 24 stories of faith