The work, which features at 59-foot-tall Joseph, broke two Guinness World Records.
A Nativity scene erected in the Spanish city of Alicante has broken two Guinness World Records for the largest recorded Nativity scene. The work features a 59-foot-tall Joseph, set alongside figures of the Blessed Mother and the newborn Christ.
United Press International reports that the figures, created by artist Jose Manuel Garcia, were set up in the Plaza del Ayuntamiento. The 59-foot Joseph smashes the previous record, which was just over 16 feet tall. Encompassing an area of 602 square feet, the Alicante Nativity is the world's tallest static Nativity scene ever recorded, as well as the largest by area.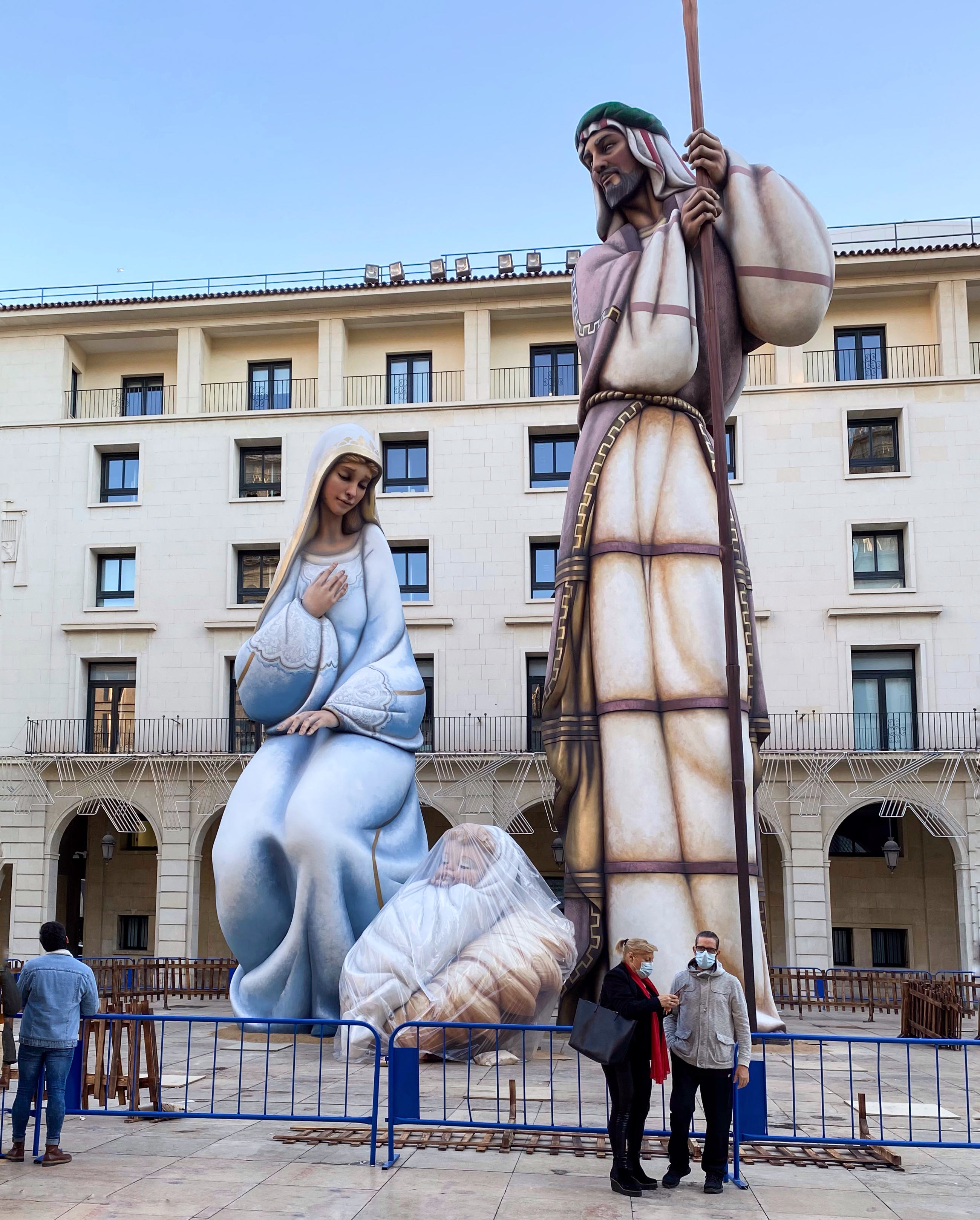 A report from Explica notes that the Alicante Nativity scene took Garcia more than two months to create. Mary, who was posed in a semi-seated position, rises to about 32 feet high. The figure of the infant Jesus, however, is larger than an average adult. Explica described the swaddled statue as over 10.5 feet tall. 
According to Aleteia's own Carmen Neira, the city of Alicante chose this larger-than-life nativity scene in order to alleviate the stressful consequences of the pandemic restrictions. The goal was to bring the people of the city together, while creating a boon to the local tourism industry, which has been hurt greatly by the world pandemic.
Speaking to the Spanish news outlet The Olive Press, Alicante's Mayor Louis Barcala commented:
"This is a great achievement for Alicante, which helps to promote us as a tourist destination and inspires hope."
The Olive Press noted that this Nativity scene will be used by Alicante for at least the next two years. The figures were fabricated at a cost of over $149,000, with an additional expense of $17,000 to cover the costs of Guinness World Record certification.
The Nativity Scene Tradition
Neira went on to remind that the tradition of setting up nativity scenes at Christmas time was started by St. Francis Assisi. She wrote:
Saint Francis of Assisi was the one who, on Christmas Eve 1223 and in the small Italian town of Greccio, inaugurated the tradition of recreating the Portal of Bethlehem.

He gathered a group of live animals and villagers that represented the Child Jesus, the Virgin Mary, Saint Joseph, the Magi, the shepherds and the angels. 

Since then, these performances have been held all over the world.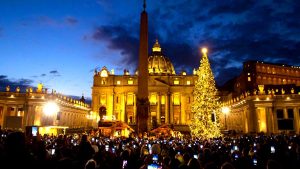 Read more:
Vatican Nativity scene to feature figurines from the 1960s and 70s