The Dominican Friars offer this second meditation on the Scriptures for this Advent season
This Sunday we hear the voice of John the Baptist crying out, calling us to prepare the way of the Lord. Pope John Paul II says, "The entire Liturgy of Advent echoes the Precursor, inviting us to encounter Christ who comes to save us. We are preparing to commemorate the birth which took place in Bethlehem 2,000 years ago; we renew our faith in his glorious coming at the end of time. At the same time, we prepare to recognize his presence among us:  indeed, he also visits us through the people and events of daily life." The prophetic cry of the herald of Christ echoes through the centuries, calling us to make ready our hearts, today!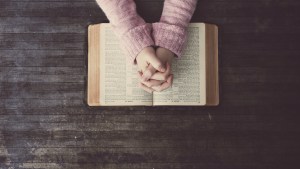 Read more:
"Godsplaining," the podcast, invites you to do Lectio this Advent
This special Sunday episode of the weekly podcast Godsplaining features the readings from the Second Sunday of Advent read aloud, followed by reflection and commentary. Follow along with this Sunday's readings:⁠ First reading- Isaiah 40:1-5, 9-11;⁠ Second reading- 2 Peter 3:8-14;⁠ and the Gospel- Mark 1:1-8. ⁠
Join the Dominican Friars as they explore the rich, theological meaning of the Scriptures and offer practical, relatable tips for daily Catholic living.
Listen on Soundcloud, Spotify, Apple Podcasts, Google Podcasts and wherever podcasts are found.