Jesus loved you so much that he came into this world as a little child.
You can get Aleteia inspiration and news in your inbox. Our specially curated newsletter is sent each morning. The best part? It's free.
Sign up here
Why did Jesus come into this world? Have you ever thought that he came into this world for you, in a personal way, that he had you in his mind?
We don't always remember that Jesus didn't simply come into this world for all of us in a general way, but more importantly, he was born in a stable for each one of us in a personal way. He knew about us and chose to suffer so that we might have life.
St. Francis de Sales reflects on this kind of personal love in his book, Introduction to the Devout Life.
Be sure, my daughter, that the Heart of our most Dear Lord beheld you … and loved you, and by that Love He won for you all good things which you were ever to have, and amongst them your good resolutions.
Jesus knew us before we were even born and called us by name, doing everything on earth for our salvation.
Of a truth we have all reason like Jeremiah to confess that the Lord knew us, and called us by our name ere ever we were born, the more that His Divine Goodness in its Love and Mercy made ready all things, general and individual, which could promote our salvation.
We should never forget that God loves us individually, not simply part of a large mass of human beings.
Surely we ought ever to remember this, and ask fervently: Is it possible that I was loved, and loved so tenderly by my Savior, that He should have thought of me individually, and in all these details by which He has drawn me to Himself? With what love and gratitude ought I to use all He has given me? 
This Christmas, think about the beauty of Jesus coming into the manger for you, reaching out his little hands so that he could touch your heart.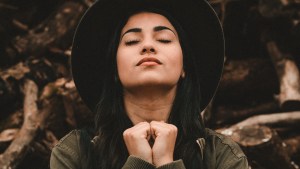 Read more:
This is how much God loves you, according to Mother Teresa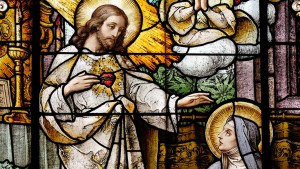 Read more:
Put your trust in Jesus' heart with this prayer