Due to pandemic, the traditional visit couldn't take place, so pope went by himself; then stopped in at St. Mary Major before returning to Vatican.
On December 8 at 7 am, Pope Francis went to a rainy Piazza di Spagna to make a private act of veneration to Our Lady under her title as the Immaculate Conception, on the day on which this feast is celebrated in the liturgy.
According to a statement from the director of the Holy See Press Office, Matteo Bruni:
With the first light of dawn, under the rain, Pope Francis placed a bouquet of roses at the base of the column where the  statue of the Madonna is, and turned to her in prayer, so that she might lovingly watch over Rome and its inhabitants, entrusting to her all in the city and the world who are afflicted by illness and discouragement.
Bruni's statement adds that toward 7:15, Pope Francis left the Piazza di Spagna and went to the Papal Basilica of St Mary Major. There "he prayed before the icon Maria Salus Popoli Romani and celebrated Mass in the crypt of the Nativity."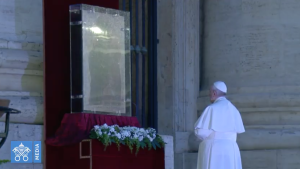 Read more:
The image of Mary that Pope Francis wanted present for his 'Urbi et Orbi' blessing
Then, Pope Francis returned to the Vatican.
It had been announced on November 30 that Pope Francis had decided not to go to Piazza di Spagna on the afternoon of the feast of the Immaculate Conception, as is the usual custom.
In a statement released that day, Bruni explained that the decision was due to the ongoing health crisis, "to avoid all risk of contagion caused by gatherings."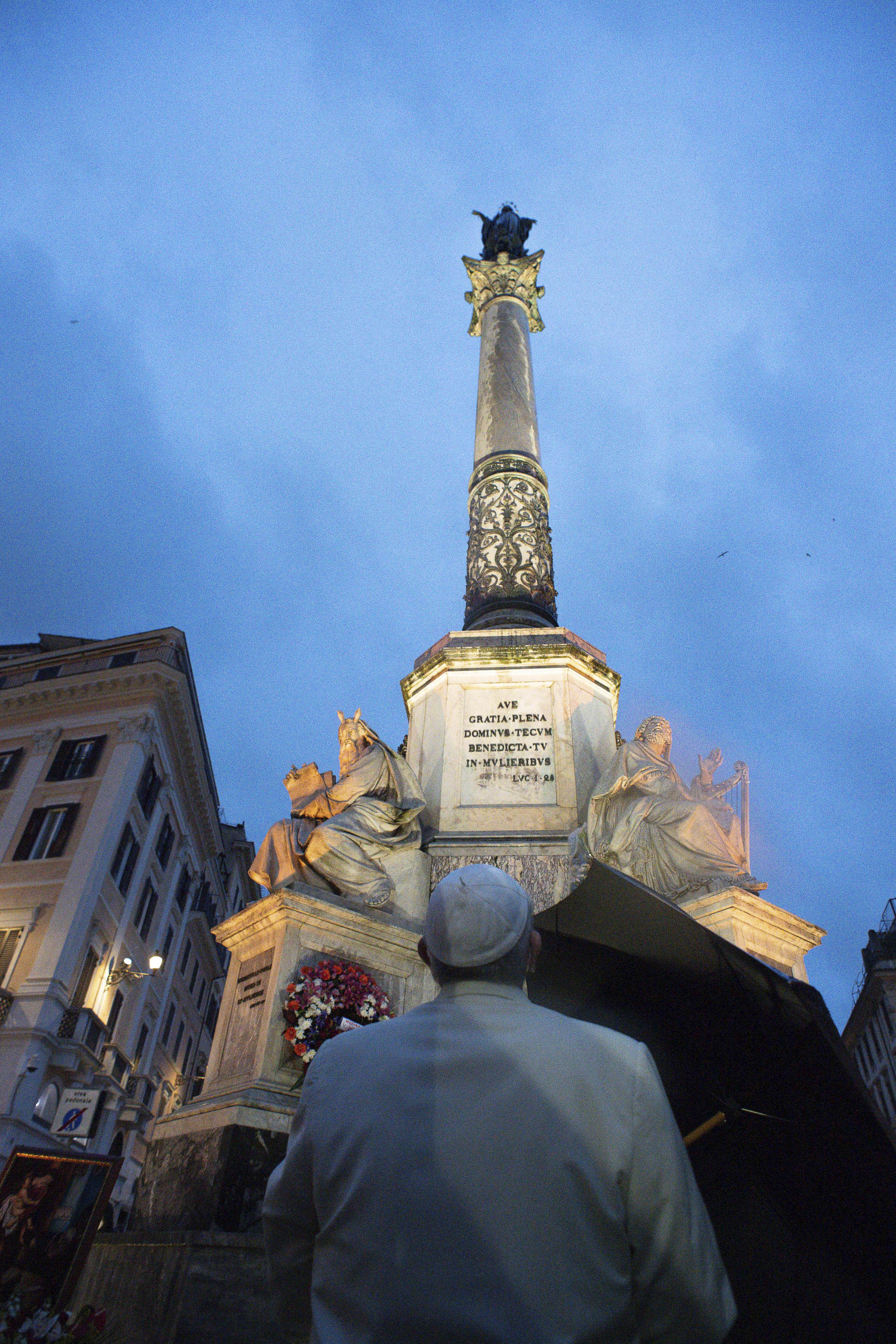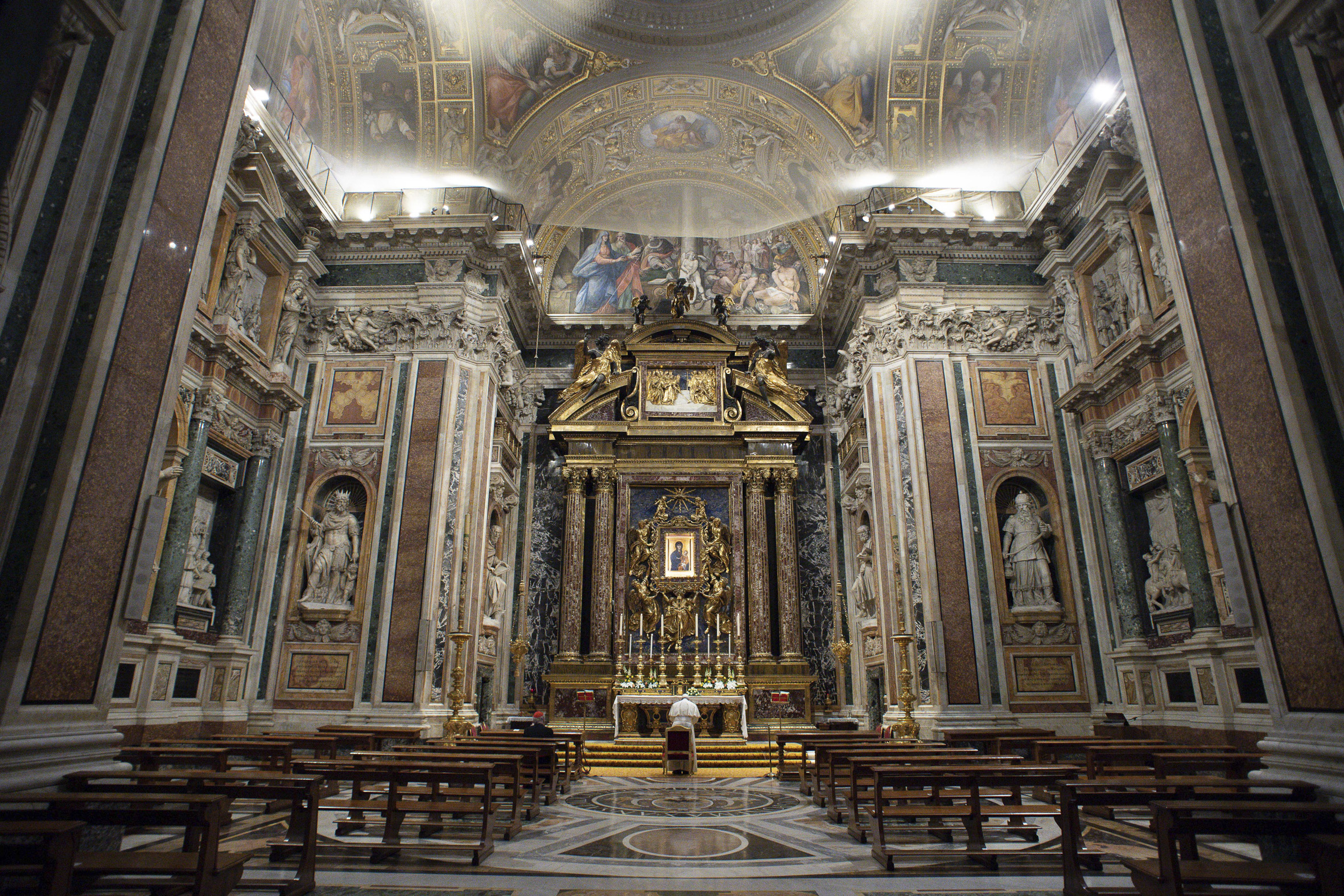 The tradition
Pope John XXIII began the tradition of praying at the feet of this statue of the Virgin, and Pope Paul VI followed his example at the end of the Second Vatican Council in 1965.
Popes John Paul II and Benedict XVI continued with the practice, offering a prayer said in the company of civil authorities of Rome, and presenting a bouquet of roses to Our Lady.
The column is dedicated to the dogma of the Immaculate Conception, solemnly defined in 1854 by Pope Pius IX.
The monument was built in the area in front of the Spanish Embassy because the Spanish had been so instrumental in the work toward the solemn definition of the dogma.
The structure includes a marble base, upon which is fixed a nearly 40-foot marble column. Upon the column stands a bronze statue of Our Lady.