Since 2009, "Coats for Kids" has distributed nearly 500,000 coats to children in need.
The Knights of Columbus refuse to let the pandemic break their charitable spirit. In Washington, D.C., the Knights are hard at work conducting their annual winter clothing drive, "Coats for Kids." The first day of their great coat giveaway, November 27, got off without a hitch, as they provided thousands of coats to children in need. Not the kinds of folks to rest on their laurels, however, the Knights were back out on December 5 for a second round of donations.
According to WTOP News, the Knights of Columbus handed out 3,000 coats during the two-day affair. The events, featured in pictures below, took place outside the Saint John Paul II National Shrine and again at Our Lady of Perpetual Help Catholic Church. According to the video featured above, cars lined up according to social distance regulations and coats were distributed without personal contact. The coats, the Knights note, are all brand new and in sizes suitable for kids aged 2-16.
Alex Cranstoun, spokesman for the Knights of Columbus, told WTOP News:
"We have a few principles we stand by, and the main and most important one is charity," Cranstoun said. "Our goal is to make sure that our communities are able to survive comfortably and we are able to serve them through giving these coats out."
Coats for Kids
Since 2009, the Knights of Columbus have distributed nearly 500,000 coats as part of their "Coats for Kids" initiative. The program has been active in 49 states, as well as all 10 Canadian provinces. Funds for the effort are generated from the Knights themselves in various fundraisers, including local police efforts and an Artsii page, which raised $1,200.
Aleteia's own Cerith Gardiner reports that, according to the U.S. Census Bureau, 18% of children in United States and 14% of children in Canada live in poverty. With the world pandemic's resurgence, this means that the "Coats for Kids" effort is more important than ever. Gardiner writes of the Knight of Columbus' charitable works:
This is just one of the many charitable actions the Knights take part in each year. In fact, this year alone the 2 million worldwide members contributed a staggering $187 million towards charitable causes, as well as providing 77 million service hours!
Those who are interested in supporting the Knights of Columbus "Coats for Kids" charity should click here.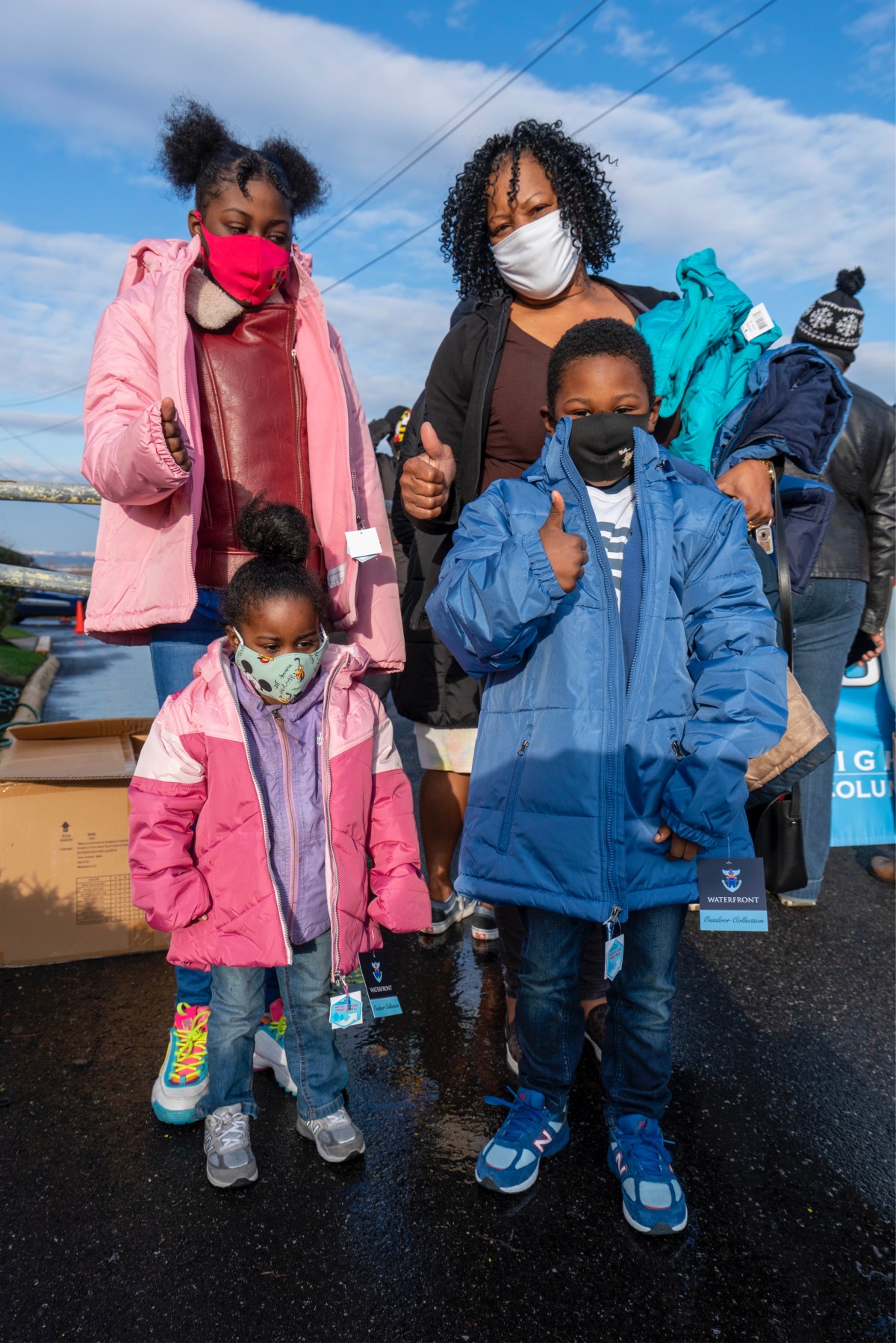 Launch the slideshow