St. Joan of Arc's example and words can change our lives for the better, even all these centuries later.
This year marks the centennial of St. Joan of Arc's canonization. It's an opportunity to benefit from the wisdom of the young woman who, according to Mark Twain, is "easily and by far the most extraordinary person the human race has ever produced."
Interestingly, some would say that Joan of Arc is "the best personal coach of modern times." Those are the words of Alexandre Havard, founder of the Virtuous Leadership Institute and a great admirer of Joan of Arc, who says that the heroine of Orleans "communicates to us the beauty and greatness of the human being. She arouses in us a thirst for life, for enterprise and for sacrifice."
He himself had a personal experience of Joan of Arc's "coaching" some 20 years ago. While he was practicing as a lawyer in Finland, Jeanne's face, "resplendent with light and purity," appeared to him one night and whispered to him, in English, "Let's go!"
"It was a grace that invited me to give up my profession as a lawyer to devote myself to teaching virtuous leadership throughout the world," says Alexandre Havard in the first pages of his excellent little book, "Coaché par Jeanne d'Arc" ("Coached by Joan of Arc," not yet translated into English) published in early November. Convinced of the greatness and modernity of the figure of Joan of Arc, he set out to study various episodes in her life and to present them as models applicable to contemporary daily life. Let's look at three pearls of wisdom among the 15 Havard offers in the book.
1
Do not fear failure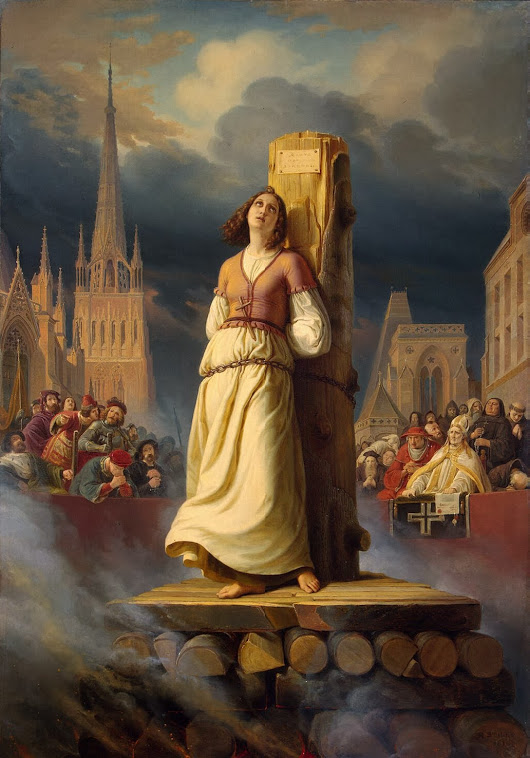 In spite of a heroic life, Joan knew what it was like to fail. Her most striking "failure" was that of having been burned alive in Rouen, while the English had not yet been cut off outside France. She may have died with the feeling of an unfinished mission. And yet, what looked like a failure to the world was a victory in the eyes of God. Alexandre Havard imagines his heroine saying, "It is thanks to my martyrdom that my mission was completed. At the very hour of my ordeal, the English began to doubt their victory."
Galvanized by her fortitude and courage, her soldiers completed her mission—no longer with her, but for her. Likewise, her trial, so scrupulously recorded, dated and sealed, became in the end an account that contributed to her glory, thanks to which the whole world learned of her life. "Where you see a failure, God sees a victory," even if the meaning is not immediately apparent, Havard emphasizes.
He proposes a practical exercise that can help us understand this better. He encourages us to identify three great failures of our lives and to detect, with hindsight, the victories that resulted from them.
2
Develop your magnanimity