The country singer gets her best work done while most of us are sound asleep.
In a recent interview, Dolly Parton shared her unusual daily routine. One thing that jumps out is that thanks to her extraordinary lifestyle, the diminutive star has a huge capacity for getting things done.
The philanthropist and country singer shared how she has a tendency to be up and at it by 3 a.m., although she might wake up earlier during more restless nights. She claims that during these early hours she get some of her best work done.
I'm always, almost always up for good around 3 a.m. So I do some of my best spiritual work, some of my best writing, and some of my business work—call-ins and letters that I'm writing or whatever—between 3 a.m. and 7 a.m. I get more work done during that little period of time when the world is calm, energies are down, and I just feel like a farmer. They say the early bird gets the worm. Well, they also get a lot of good ideas too.
Yet in the interview she points out that she's a very spiritual person and God takes center stage as soon as she wakes up:
Every single day, before I do anything, I wake up and I thank God for the night and ask him to bless the day and to bring all the right things…all the wrong people out of my life, and bring all the right stuff in. And just to guide me, lead me. And I always pray that he'll let me uplift mankind and glorify Him.
The 10-times Grammy Award winner also turns to Scripture before starting with the more practical parts of the day, which includes making sure her husband of 54 years, Carl Dean, has a cooked breakfast. However, in true Parton style, she shares how she dons her high heels while she's in the kitchen — partly so she can reach the cupboards!
It's incredible to think that this septuagenarian is in fact 74, but it's also impressive to see her energy levels show no sign of diminishing.
"Well, I'm energized by just what I do. It's like, work begets work, energy begets energy. I just really stay alive because I just live on creative and spiritual energy. I'm like the little Energizer Bunny. I'm just recharged by the excitement of being able to still be active and to still be able to create stuff and to be still in demand."
Parton has been in the news a lot recently with her philanthropic work, yet it's always refreshing to see a star, especially one so admired, share her love for God for all to see.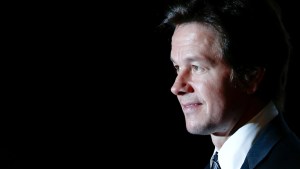 Read more:
Mark Wahlberg reveals his surprising daily prayer routine