The former baseball player has found innner freedom thanks to his relationship with God.
After 17 seasons in Major League Baseball, former right fielder for the New York Mets and the Yankees Darryl Strawberry has shared how his faith has helped him turn his life around and provided him much joy and strength.
In his new book, Turn Your Season Around: How God Transforms Your Life, the former baseball star explains how rediscovering his faith allowed him to find the right path in life. In an interview with Currents below, the baseball hero explained how his former life of fame and fortune led him down the wrong path. Despite all the material wealth, something was still missing. In fact, Strawberry explains, "inside I was broken."
He goes on to acknowledge his mom's role in his transformation. As a very devout Christian, she felt her son was "lost in sin." While many parents may wish to pray for their child's continued outward success, Strawberry shared that his mom prayed that "God would knock me off my throne."
In finding his faith, Strawberry describes this as a victory for his mom: even though it was something she only got to witness in her eternal life. Yet, this victory is one that has brought so much joy to the sportsman. He now travels the country preaching the Gospel and his infectious love of God.
He explains how he finds it odd that Christians don't always know their Scripture. But, in growing close to God it's easy to see how "grace is freely given" if we give ourselves to God. In doing so, Strawberry has found that he gains strength in the joy of the Lord. And this ultimately has given him freedom inside, far from the baseball field and his former life of sin.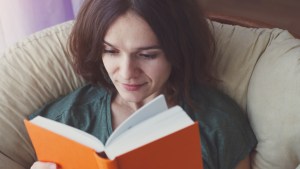 Read more:
10 Books about incredible transformation