Gifts of greenery for those who are isolating due to the coronavirus pandemic.
Welcoming the Light of the World can take on a new richness as we isolate for the love of the other. Trying to keep others safe during this awful pandemic is going to make Christmas…unique…this year. A full-blown Christmas, filled with traditions and decorated trees, just doesn't seem to be in the stars — economically or socially.
If you aren't planning a Christmas tree, how about some other plants to bring holiday joy?
There are of course the signature plants like the poinsettia, Norfolk pine, and the ever-delightful Christmas cactus. Here are a few others to try.
Rosemary: Rosemary is a common and relatively large shrubby herb found throughout the Middle East. During the time of Mary and Joseph it was a household herb used, among other things, to repel insects — especially in bedding. And Joseph, having been a bachelor most of his life, would have known to place rosemary branches in the manger with the straw for the baby Jesus.
Potted rosemary often comes as a topiary pruned in a pyramidal shape mimicking a Christmas tree. The nice thing is, after the holidays, you can keep it growing in a sunny window and use it for cooking.
Christmas Rose: The story of the Christmas rose is often told on the Epiphany. This lovely perennial plant is a Hellebore, and an excellent addition to any humus-rich shade garden in USDA Hardiness Zones 3-8. The flower in this story, Helleborus niger, blooms in the middle of winter in the mountains of central Europe.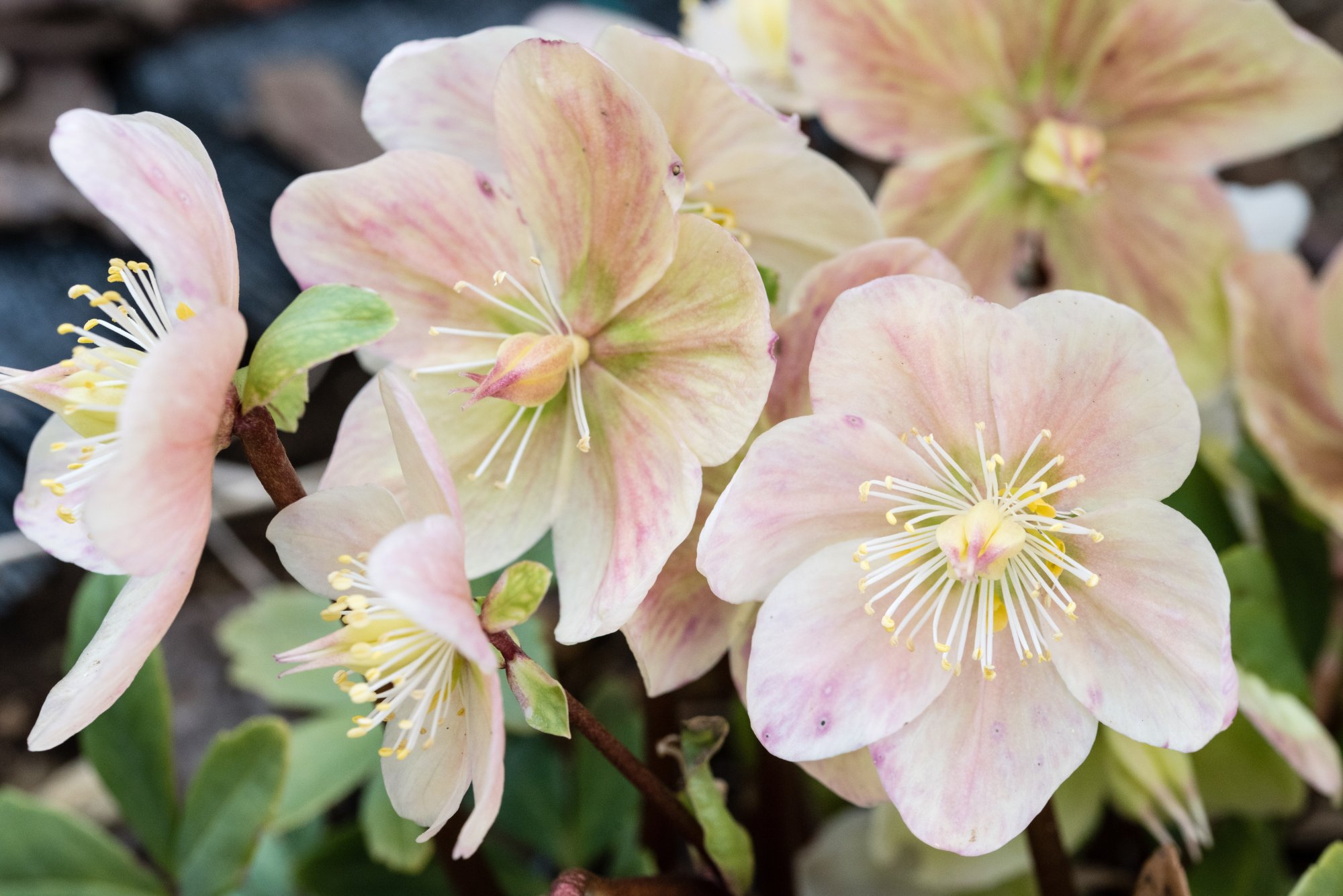 The legend begins with Madelon, a little shepherdess who had followed the wise men to the nativity. When she realized who the baby was, she wept outside the stable because she was poor and had nothing to give the newborn king. In both joy and grief Madelon sobbed, thinking she would have brought flowers if it hadn't been winter and the ground hard with frost. The Archangel Gabriel suddenly appeared and asked the little shepherdess to follow him into the cold dark night. Stopping, he brushed the frosty earth with his palm, and at once the Christmas rose sprang up and bloomed. Madelon, filled with joy, dried her eyes, plucked the beautiful white flowers — with their crowns streaked red — and ran back to the manger to give them to the Holy Child.
This plant, much like Easter lilies, must be culturally forced to bloom for Christmas. But if you find one it will keep on flowering for weeks. It needs bright indirect sun in a cool spot, and must be kept evenly moist — not soggy!
Paperwhites: These are narcissus and often sold in kits like the amaryllis (see below). Highly fragrant — and obnoxiously so if you are sensitive to perfumes — these lovely pheasant-eye-type daffodils carry Christian symbolisms pointing to new life and divine love. These pious references begin with the Annunciation and the Incarnation, and include the Resurrection.
Easy to grow, averaging 16-18" tall, they can be purchased potted in a lovely container, nearly ready to break bud, and sometimes decorated with evergreens. Keep them clear of any sources of heat; they prefer a cool location near a bright window. Give them a quarter turn daily so all sides get sunlight.
Amaryllis: Usually purchased in kits and potted in November, these monstrous flowers are a Christmas tradition in many a home! Florists and greenhouses have them already grown for you, and they can be purchased in festively-wrapped pots.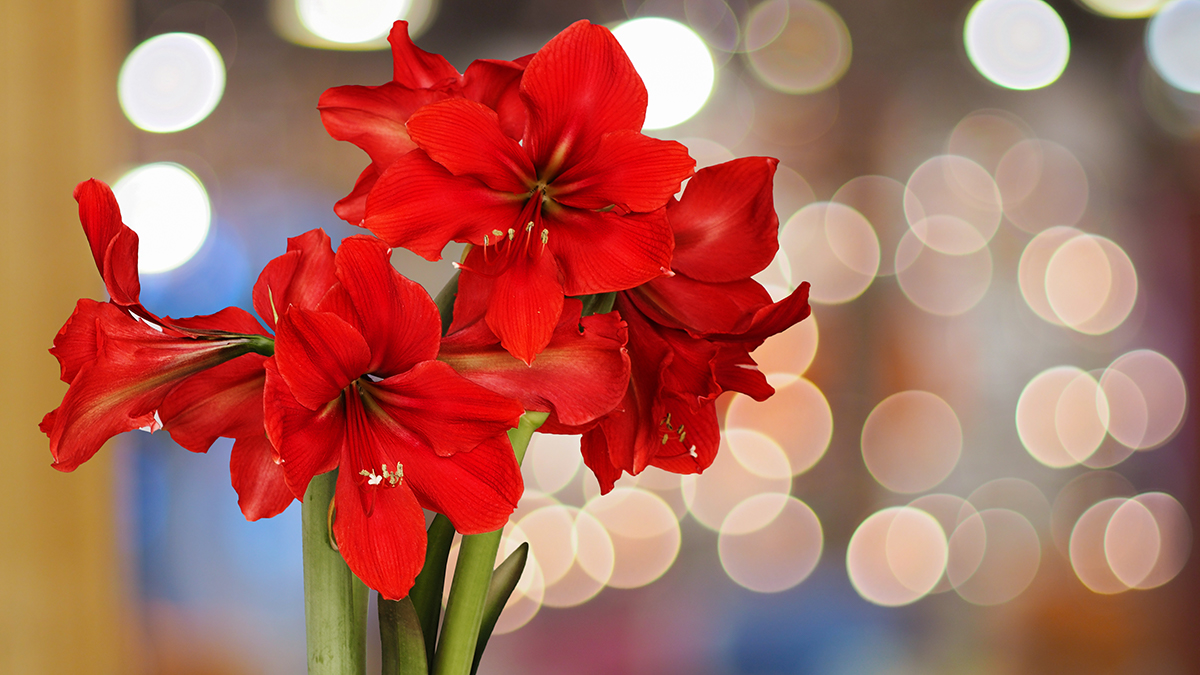 Like narcissus, keep amaryllis from direct heat in a bright location but out of direct sunlight, giving them a quarter turn daily. Because of their size they can get top heavy; consider adding stones on top of the soil or under the pot inside the decorative paper. You can also secure the sides of the pot by incorporating it in a centerpiece arrangement.
Besides live house plants, purchase — or cut from your garden — evergreen boughs to make indoor arrangements. Evergreens are rich in Christian symbolism; check out the slide show here,  The Catholic Gardener.