This heartwarming commercial sums up how family is a wonderful source of inspiration.
With Christmas soon upon us there are more and more commercials that conjure up the beauty of the season. We've shared viral videos of communities reaching out to help each other, and teenagers helping out the elderly. However, this latest video is one that will most certainly pull at your heartstrings.
The Doc Morris ad encouraging people to take care of themselves couldn't come at a better time in this COVID period. While many have been struggling to keep fit in the lockdown, the emotional commercial encourages us to look to our health as a way of caring for others.
We won't spoil the commercial for you, but watching this elderly gentleman get fit for the most precious of Christmas traditions will certainly make your heart melt, and it will also make you want to grab any elderly family member and hold on to them tightly.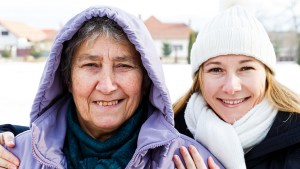 Read more:
10 Ways to care for the elderly in the winter