The Gospels do not specify whether Mary and Joseph walked or used a donkey for transportation.
The most common image of Mary and Joseph traveling to Bethlehem features a pregnant Mary riding a donkey, while Joseph is leading the way on foot.
Is this an authentic portrayal of what really happened? Did Mary ride a donkey?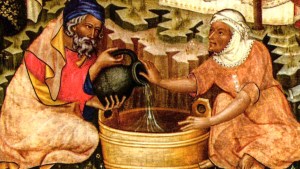 Read more:
The forgotten story of Mary's midwife
The Gospel itself leaves out such details, as everyone knew at the time it was composed how people traveled.
So all went to be enrolled, each to his own town. And Joseph too went up from Galilee from the town of Nazareth to Judea, to the city of David that is called Bethlehem, because he was of the house and family of David, to be enrolled with Mary, his betrothed, who was with child. While they were there, the time came for her to have her child, and she gave birth to her firstborn son. (Luke 2:3-7)
There is no mention of a donkey, camel, or any other mode of transportation.
Where the donkey tradition originated
One of the main reasons why a donkey is associated with the Christmas story is because of The Protoevangelium of James, an ancient non-biblical account of Mary's life that is traced to the 2nd century.
And there was an order from the Emperor Augustus, that all in Bethlehem of Judæa should be enrolled. And Joseph said: "I shall enroll my sons, but what shall I do with this maiden? How shall I enroll her? As my wife? I am ashamed. As my daughter then? But all the sons of Israel know that she is not my daughter." "The day of the Lord shall itself bring it to pass as the Lord will." And he saddled the ass, and set her upon it; and his son led it, and Joseph followed.
This story of Jesus' birth pictures St. Joseph as an old man, who has children from a previous marriage. The scene has Mary sitting on a donkey, led by Joseph's son.
It is possible that St. Joseph did in fact lead Mary to Bethlehem on a donkey. This was a common way of traveling at the time and donkeys were popular among all classes of people.
Possibly a caravan
However, most modern biblical scholars say that it is more likely that the Holy Family traveled in a caravan of people.
Chris Mueller in an article for Ascension Press paints a much different picture.
Mary and Joseph were not the only ones taking the journey. More than likely, the routes between cities were crowded with travelers. Nobody would consider taking a trip like this alone. It would not have been safe, as the territory between towns was not policed and bandits would have been a real concern. The people probably traveled in great caravans for convenience and safety. Mary and Joseph would have been among the vast migration of people. It must have been an incredible sight to see.
This observation is also made by in an article published in the Los Angeles Times.
And "bandits, pirates of the desert and robbers" were also common hazards along the major trade routes like the one Joseph and Mary would have traveled, said the Rev. Peter Vasko, a Catholic priest and director of the Holy Land Foundation … The threat of outlaws often forced solitary travelers to join trade caravans for protection.
We may never know the exact mode of transportation that Joseph and Mary used, but we do know the possibilities are many. They could have used a donkey, walked there on foot, or traveled with others in a caravan.
Whatever it might have been, the road was arduous, and their journey encourages us along our own spiritual journey to the feast of Christmas.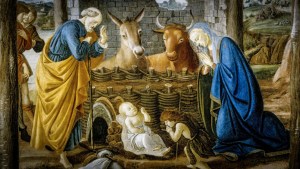 Read more:
The real reason why there was "no room at the inn"