These Catholic-based charities are working hard in the pandemic-stricken Christmas season, and they need some help.
Christmas time is here, bringing with it a much needed sense of hope after a trying, stressful year. The world pandemic has left many unemployed, with finances in disarray. Things would seem downright dire with so many in need, but thankfully there are many who would like to give.
This Christmas there are a number of Catholic organizations working hard to help those in need. As Catholics, we are called to emulate Christ and at Christmas, when the arrival of Christ brought a promise of hope to the world, this means bringing hope to those whose situations feel hopeless.
With this in mind, we've assembled a list of some worthy Catholic charities, who would do some great things with our donations.
1 – Catholic Charities USA
Next to the U.S. government, Catholic Charities USA is the largest provider of social safety net assistance in the country. Catholic Charities works hard to help those who are most vulnerable to poverty and destitution. They accept donations of money, cars, volunteer time, and appreciated stocks. Catholic Charities is active in all 50 states, as well as Guam and Puerto Rico, and they allow for donations to stay within your parish.
2 – Aid to the Church in Need
This international Catholic organization supports Christians who have faced persecution around the world. This year, they are paying special attention to families in Mozambique, where an estimated 355,000 have been displaced. They also have a clothing drive to ensure warm winter coats for Syrian children, as well as efforts in Pakistan and Uganda.
3 – Catholic Relief Services
Started by the USCCB in 1943, CRS has worked as an international humanitarian organization for decades. Donations to the CRS go towards feeding hungry families, protecting vulnerable children, ensuring food supplies by bolstering farming practices, and providing clean water to entire communities. Their donation models start as low as just 80 cents per day.
4 – Jesuit Refugee Services USA
The JRS is a Catholic organization that works to enrich the lives of refugees. They go where people are displaced and bring them the Sacraments, educational institutions, and programs to teach skills for employment. They top off their good works with legal advocacy to protect the human rights of refugees.
5 – Association of Volunteers in International Service (AVSI)
AVSI-USA is a non-profit organization that works in developing countries. They currently have three campaigns open: An educational initiative for kids in Kenya, a support system for single mothers in Rwanda, and a scholarship program for indigenous students in Brazil's Amazon. 
6 – MISSIO
MISSIO is a global crowd funding network powered by Pope Francis' Pontifical Mission Societies. This organization supports the causes dearest to Pope Francis, working with some of the poorest and most marginalized around the world. It is estimated that 25% of their funding comes from American donations.
7 – Covenant House
Since 1972, Covenant House has been most concerned with helping children in need. Their efforts go primarily towards ending child homelessness and trafficking, while supporting them through charity and advocacy. This year, they are taking special care to protect children who are at risk of contracting COVID-19. Donations go towards food, clothing, housing, medical care, and a safe space for children in the most need.
8 – Catholic Extension
Catholic Extension works in solidarity with people in America's poorest regions to build up vibrant and transformative Catholic faith communities. Their work includes developing community leaders, building churches, strengthening ministries, poverty outreach, and educating seminarians and children. They are active in 86 diocese across 34 states and 5 territories of the United States.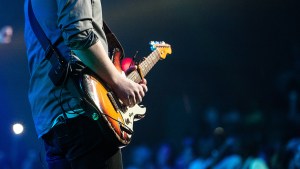 Read more:
Detroit rockers band together for charity album to aid homeless