Italians observe the liturgical season with 12 days of great feasts enjoyed with family and friends.
What can God do in your life with one Bible verse a day?
Subscribe to Aleteia's new service and bring Scripture into your morning:
Just one verse each day.
Click to bring God's word to your inbox
The 12-day holiday period between Christmas and the Epiphany is a special time in Italy. Not only are there numerous liturgical feasts, but also many of them are public holidays.
There is an Italian expression said frequently this time of year: "Natale con i tuoi, capodanno con chi vuoi" (Christmas with your relatives, New Year's with whomever you want). Epiphany, January 6, is not included in the phrase, but it should be. It not only marks the end to the liturgical season of Christmas, it is the last public holiday of the period.
Christmas Eve with the family
On Christmas Eve, many Italian families gather before their Presepe (Nativity Scene) to place one of the most important figures missing since the beginning of Advent: the Christ Child.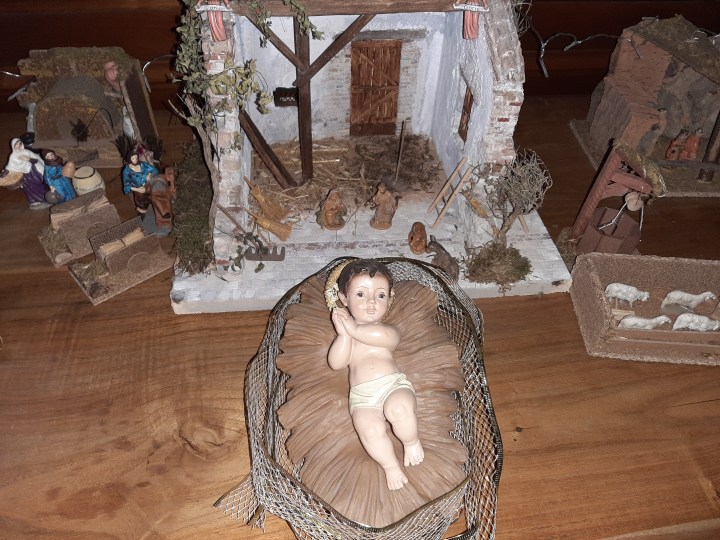 Photo courtesy of Bret Thoman
Meals are an important part of the holidays. On Christmas Eve, Italian tables feature seafood and fish. Baccalà (salted cod) as well as anguilla and capitone (eel) enjoy a special place at the table. So do jumbo shrimp and mussels. Late in the evening, Catholics go to Midnight Mass.
A Christmas Day lunch like no other
On Christmas morning, Italians get up and prepare for another big day. Though Babbo Natale (Santa Claus) is not a traditional Christmas guest in Italy, over the past few decades he has managed to find his way into Italian homes, and into the imagination of children. Presents are opened, though the number of gifts is generally more subdued than in other countries.
While the rest of the family goes to Mass, Nonna (Grandma) and Mamma usually stay home to prepare the other important event of the day: Pranzo (lunch).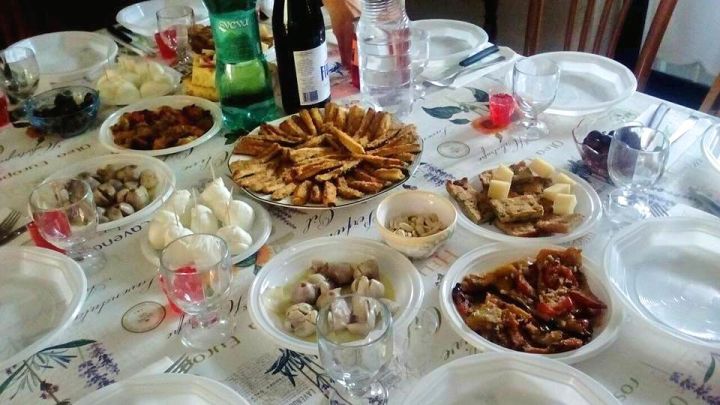 Photo courtesy of Bret Thoman
At 1 p.m., close family members sit down to a multi-course meal that can last hours. It begins with antipasti (appetizers), which vary from region to region but typically include nuts, cheeses, olives, artichokes, frittata, cured meats like prosciutto and salami, olives, and other goodies. Small bottles of Crodino, a bitter aperitif, are on the table for the taking.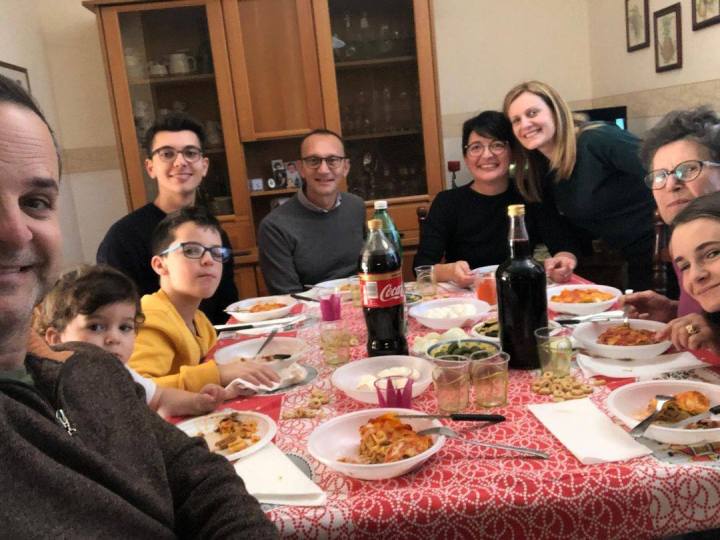 Photo courtesy of Bret Thoman
Next comes the Primo Piatto (the "first course") that is invariably a type of pasta. Cappelletti in brodo, tortellini al sugo, lasagna and other baked pastas, and cannelloni will be consumed somewhere in Italy. Next comes the "secondo," or main course, which is traditionally grilled lamb this time of year. Otherwise, it can be veal, chicken, sausages or beef.
Desserts are bountiful from Christmas through New Year, which include Panettone (a yeast cake filled with fruit), Pandoro (sweet bread), and panforte (a Tuscan chewy dessert made of fruits and nuts). Southern Italy is known for cartellate in Puglia, strufoli in Naples, and buccellato in Sicily.
More feasts to celebrate
The next day, December 26 is another public holiday: Santo Stefano. St. Stephen, was the first martyr and his feast day is celebrated with Mass followed by another family get-together and meal, though more moderate than the previous two days.
Liturgically, the Feast of Holy Innocents is celebrated on December 28, while the Feast of the Holy Family takes place on the Sunday between Christmas and New Year's Day. Both are occasions for more meals, though the guest list is now expanded to include more distant relatives.
New Year's Eve: celebrations with friends
On New Year's Eve, Italians usually ditch the family for friends. Groups of close-knit friends and companions make reservations at restaurants and locales for the famed "cenone": that is, a night of eating, drinking, and celebrating.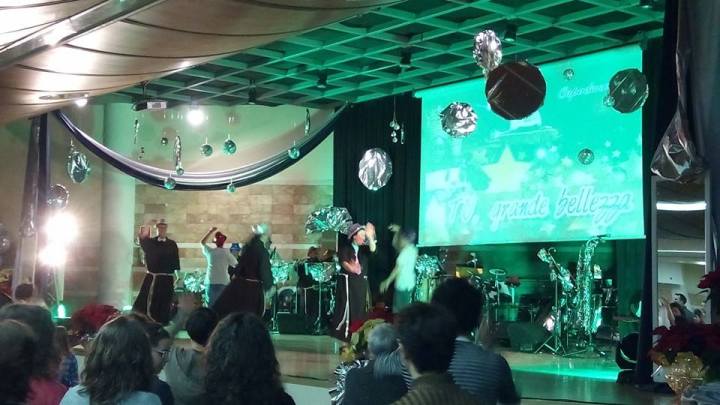 Photo courtesy of Bret Thoman
The rule of the New Year's cenone is to serve as many dishes as possible (even if just a sample) in order to symbolize abundance in the new year. Meals invariably involve lentils and cotechino (slow cooked pork sausage). At or around midnight, Brindisi (toasts) are made with spumante and fireworks top the night off.
Celebration in the new year
January 1 is a public holiday celebrated as New Year's Day, as well as a Solemnity of Mary Mother of God in the Church. It is a Holy Day of obligation for Catholics, but otherwise typically a day of rest after a late night and busy period.
Finally the season concludes with the Feast of the Epiphany which is both a solemnity in the Church and a public holiday in Italy. While some countries have moved it to the first Sunday in January, the traditional date of January 6 remains sacrosanct in Italy.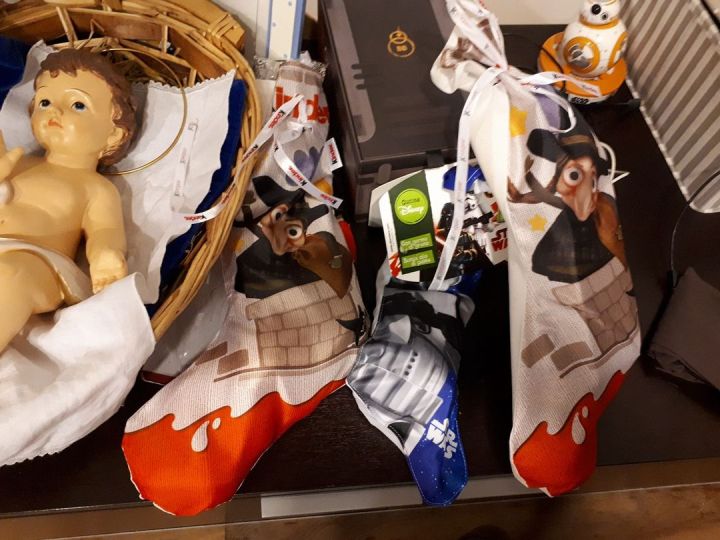 Photo courtesy of Bret Thoman
After Mass, which commemorates (principally) the visit of the Magi to the Christ Child, families come home and add the final figures to the Nativity Scene: the Wise Men.
American children might be envious to learn that Epiphany is another occasion for more presents. La Befana, sometimes called the "Christmas witch" in English (whose name derives from, Epifania), visits homes and leaves gifts and fills children's stockings with candy and presents.
An admirable custom in Italy is to leave all Christmas decorations – including trees, Nativity scenes and lights – until at least January 7. Some families leave them up even longer. The light is a comforting solace for the continued weeks of cold and darkness.
Because of the ongoing COVID-19 pandemic, large get-togethers may not happen this year, all the same it will be a time to reflect more deeply on the message of Christmas: that God lowered himself, as a little Child, to draw close to us. Despite the darkness and cold of the period we are living in, He is with us and will never abandon us.