Whatever our struggles and sins and addictions, we aren't defined by our failings but by the love of God.
What can God do in your life with one Bible verse a day?
Subscribe to Aleteia's new service and bring Scripture into your morning:
Just one verse each day.
Click to bring God's word to your inbox
The holidays are difficult for people living with addiction even at the best of times, and 2020 is anything but the best of times. It can be so discouraging to find yourself falling into the same behavior you've repented of so many times, or to continue to struggle against temptation even years after getting clean. For those still trapped in addiction and those who find themselves tempted despite their constant refusal to succumb, here are some saints with similar experiences of addiction. These saints remind us that whatever our struggles and sins and addictions, we aren't defined by our failings but by the love of God.
St. Mary of Egypt (344-421) is often called a prostitute, but she didn't accept money for her services. No, Mary was a nymphomaniac, a woman so consumed by desire for carnal pleasure that she sometimes even compelled men against their will. It's hard to imagine the redemption of a nymphomaniac and a rapist, but God didn't define Mary by her sin. Having made a pilgrimage to the Holy Land (for the challenge of seducing all the pilgrims on the way), Mary was suddenly convicted of the wickedness of her sin. She repented and fled to the desert, where she continued to struggle against sin and shame and temptation. For 17 years she had lived according to the flesh and for 17 years she fought not to be consumed again by her passions. Finally, she was set free and lived the rest of her life without temptation, a hermit in the desert who became one of the greatest saints of the Eastern Church. 
Read more:
St. Mary of Egypt: From a life of sin to sainthood
St. Camillus de Lellis (1550-1614) was an Italian man, the son of an angry and negligent father. Large and strong, Camillus became a mercenary when he was still a teen and traveled Europe fighting for whoever could pay the most. He was a violent young man with a short temper and an addiction to gambling, which ultimately left him penniless and helpless with a chronic wound on his leg that made it impossible for him to find work. There at rock bottom, Camillus found Jesus and was converted—until the vices of his old life called to him. Again and again he returned to his sin; again and again, his wounded leg drove him to a hospital, where he repented again. Finally, Camillus was given the grace to turn from sin once and for all. With St. Philip Neri as his spiritual director, he left behind his addiction to gambling and his love of fighting and drinking. He eventually founded the Camillian order, a community of health care workers that changed the face of medical care.
St. Augustine Yi Kwang-hon (1787-1839) belonged to an aristocratic pagan family in Korea. In his youth, he had fallen into a degenerate life, driven particularly by a love of drink. Unsurprisingly, his marriage to St. Barbara Kwon Hui did nothing to fix him. But when Augustine heard the Gospel preached and chose to be baptized, he was healed of his addiction. While most addicts continue to struggle long after their initial choice to get clean, Augustine was given a miraculous grace and never desired wine again. He became a catechist and, with his wife, opened his home to the persecuted Church. The two were martyred along with their daughter St. Agatha Yi and Augustine's brother St. John Baptist Yi Kwang-ryol.
St. Mark Ji TianXiang (1834-1900) was an opium addict. Because his priest didn't understand the nature of addiction, he told TianXiang that he couldn't be absolved until he had beaten his addiction—which meant that he couldn't receive Communion either. For 30 years, this Chinese doctor continued to practice the faith while being denied the Sacraments. He never did manage to get clean, but he died a martyr along with his family and has been canonized a saint not just for his martyrdom but for his decades of striving to follow Jesus while carrying the cross of addiction.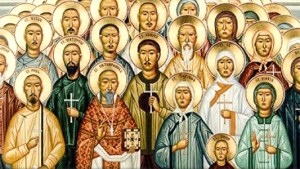 Read more:
He was an opium addict who couldn't receive the sacraments. But he's a martyr and a saint
Ven. Matt Talbot (1856-1925) was raised in a family of alcoholics in Dublin. A drunk by the time he was 13, Matt spent the next 15 years focused more on alcohol than anything else. An outpouring of grace when he was 28 let Matt to take a pledge of sobriety and he never touched alcohol again, but he never stopped struggling against the temptation that had ruled his life for so long. Till the day he died, he didn't carry money on him because it was a temptation to go into a pub and have a pint. A single man, he lived as a humble laborer, far more concerned with prayer and asceticism than anything else. "Never be too hard on the man who can't give up drink," he once said. "It's as hard to give up the drink as it is to raise the dead to life again. But both are possible and even easy for our Lord. We have only to depend on him."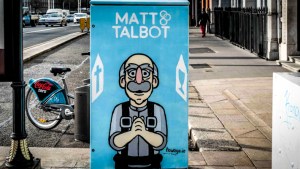 Read more:
He was a drunk. And now he's on the path to sainthood. Meet Matt Talbot