Moving forward, hymns will be evaluated by their doctrinal content.
The United States Conference of Catholic Bishops recently evaluated the viability of some Catholic hymns for liturgical use. The bishops determined that a hymn should only be used if it conforms to Catholic doctrine and contains vocabulary that accurately reflects the use of Scripture and liturgical prayer. As a result, they have thrown several hymns out of the Catholic songbook.
According to Catholic News Agency, the bishops recognized that hymns and Catholic songs are "significant forces in shaping – or misshaping – the religious and theological sensibility of the faithful." As such, they produced a guide for determining the doctrinal content of hymns. The guide included six categories of potential deficiencies:
In the presentation of Eucharistic doctrine; of Trinitarian doctrine; in the doctrine of God and his relation to humans; a view of the Church that sees her as essentially a human construction; doctrinally incorrect views of the Jewish people; and incorrect Christian anthropology.
Among the hymns that did not meet their requirements were "God is Here! As We His People"; "Now in This Banquet"; "Let Us Break Bread Together on Our Knees"; "All Are Welcome"; and "The Lord of the Dance." The guide has since been sent to parishes so that pastors and music ministers can evaluate other hymns.
We have lost a few well-known hymns, but thankfully the Catholic songbook is vast. There are still thousands of appropriate hymns that fit the liturgy while placing evangelizing texts to memorable melodies. We've assembled a list of a few of our favorite hymns to keep in mind as we proceed with the new guidelines.
Ave Verum Corpus
"Ave Verum Corpus" is a Eucharistic chant that dates to the 14th century, with text attributed to Pope Innocent VI. This hymn was one that was recommended by the USCCB as an appropriate alternative to some of the hymns that were removed. One of the best parts of this hymn is that there are several versions. This William Byrd rendition sounds sublime, but other popular versions were composed by Mozart and Edward Elgar.
Adoro Te Devote
A Eucharistic hymn written by St. Thomas Aquinas for the feast of Corpus Christi. This piece is as perfectly suited to use in Corpus Christi as it is for Eucharistic Adoration. St. Aquinas himself was said to recite the lyrics with no melody in his private prayer.
Regina Caeli
This jubilant hymn was written between the 9th and 12th centuries. "Regina Caeli" is most commonly sung during Eastertide, from Holy Saturday through the Saturday after Pentecost. Along with "Salve Regina," it is one of the most celebrated Marian hymns.
Salve Regina
"Salve Regina," also known as "Hail Holy Queen," is one of the most popular Catholic hymns ever written. It is traditionally sung at Compline (Night Prayer) from the Saturday before Trinity Sunday until the Friday before the first Sunday of Advent. This is also the final prayer of the Rosary.
One Bread, One Body
Fans of this popular modern hymn have reason to rejoice, as it was one that the USCCB retained. Written in the mid-20th century by Jesuit priest John Foley, this hymn expresses the unity of Christians throughout the ages.
O Salutaris Hostia
"O Salutaris Hostia" or "O Saving Sacrifice" is another hymn written by St. Thomas Aquinas. This work is most often performed on Corpus Christi, but the last two stanzas are used for Eucharistic Adoration.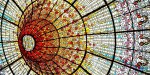 Read more:
Lose yourself in the absolute beauty of sacred choral music