When this nephew found out his beloved uncle would be alone at the hospital, he volunteered to stay with him.
Some stories of hope and humanity make the news, opening a window on the heroism of ordinary people. Such is the case of a young Italian who acted as one of "the saints next door" — of the kind Pope Francis saluted during this pandemic.
The second stage of confinement, characterized by a limited celebration of Christmas holidays with few or no visits from family and friends, has caused an Advent more focused on spiritual preparation for Christmas. In these circumstances, it might lift hearts to hear the story of Matteo Merolla, a 29-year-old COVID-positive but asymptomatic real estate agent, who chose to be hospitalized at the Celio Military Polyclinic in Rome together with his 50-year-old uncle Paolo, who has Down syndrome.
The uncle arrived at a health center in very serious condition due to COVID-19. "I didn't want to leave him alone. He took care of me when I was a child, now I can't leave him," Matteo said, a spontaneous response shared on various Italian television services, including SkyTg24 and RAI's TGLazio news.
When the young man saw his uncle, who was frightened, frail, and infected with the coronavirus, he rejected the doctors' indications that he leave his uncle and go home, and immediately proposed that he stay at the hospital instead.
This gesture of love moved the heart of the management of the hospital, and "as an exception," they authorized the hospitalization of the uncle and nephew together. The stay lasted from November 3 to 18, during which time the hospital granted them a shared room. The doctors did everything possible not to intubate Paolo, who required oxygen 24 hours a day during the illness.
Matteo told the Italian news agency Dire that his uncle was suffering from severe pneumonia. "The first night he was very sick. He kept fainting and falling asleep. He wasn't getting enough oxygen and he was crying all the time because he didn't understand what was happening to him. He was very frightened."
When asked by Dire how aware his uncle was of his situation, Merolla replied, "I tried to explain to my uncle in some way that now there's this virus and that he was in the hospital because he needed treatment, but he often repeated, crying, that he wanted to go home." It was a great blessing that Merolla was able to stay with him, providing comfort and security in such a scary time for Paolo.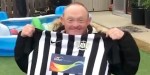 Read more:
Soccer fan with Down syndrome gets huge surprise during COVID lockdown


When doctors and nurses entered the room to take a blood sample or to give him medicine, the patient turned to his nephew in fear. "He'd constantly say to me, 'I didn't understand anything.' For him it was like being hospitalized in a foreign country, without knowing the language" and with people dressed as astronauts, Merolla told Dire.
The uncle and nephew tested negative for the virus on November 20 and returned home. Matteo thanked the medical staff of the Policlinico Militare Celio, saying, "Everyone was very kind."
When he left the hospital, the medical, nursing and cleaning staff brought sweets and chocolates to the illustrious patient with the fervent and loving wish, "Paolo, never come back here, take care of yourself!"
Matteo's mother commented proudly on Facebook:
Some people believe that angels do not exist … One is not born an angel, but it is possible to become one. Now I know. When I look at my son, I don't even need to look behind him to see them, because I know they are there: his beautiful, light, perfect wings. Even if others can't see them.


Read more:
Man with Down syndrome full of joy when asked to be his brother's best man


The love between uncle and nephew is inspiring, but what's even more heartwarming is the goodness and love that people with Down syndrome spread wherever they go, like these 10 inspirational people with Down syndrome who have smashed records and expectations.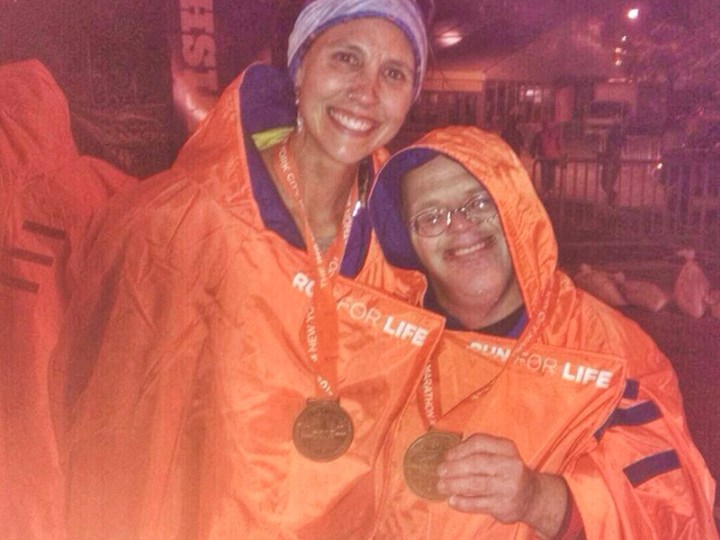 Launch the slideshow