Professor James T. Hackett explains how employees or leaders who do not have a developed personal moral code will struggle to face an increasingly complex and diverse world
At a 2019 gathering hosted by the Institute for Ethics in Communication and Organizations (IECO) from the University of Valencia and the Real Colegio Complutense at Harvard University, James T. Hackett said businesses intend to do well, but they often lack the formation to truly engage in ethical work.
Hackett, who leads several oil and gas companies and is an ethics professor at Rice University in Houston, Texas, said businesses are not inherently unethical.
In business, despite tremendous temptations to cut corners and bypass rules and obligations, there is a "great promise for human flourishing."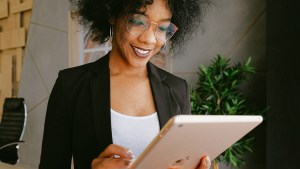 Read more:
3 Steps to a happier, healthier millennial workplace
Hackett said it is a "sacred mission" because of his "commitment to free enterprise" as a "pillar of democracy."
Today's businesses have less 'institutional backup' and face an increasingly complex and diverse world, he said. Being an ethical leader is "much, much harder" and "much more complicated."
People are "armed" with an ethical training that is "secularly derived" and "intellectually understood" but not truly "adopted in their heart and souls," he said. And this lacking is "at heart" of what we need to do in the future.
Leaders should be engaged with greater moral understandings with an exercise in "moral fortitude," he said. "One of the most important things to be able to do to act ethically, is to sometimes say no to popular views.
Employees or leaders who do not have a developed personal moral code will struggle with framing any rising issues.
We should stop trying to understand society from a behavior ethics standpoint, he said.
Those who have a religious background may understand where ethics came from, which is derived from metaphysics and moral philosophy, he said.
"It didn't arrive on its own, wholly packaged. It came out of the study of theology, primarily, but metaphysics, absolutely, which then became moral philosophy, which then became secular ethics, incorporated into what is increasingly a civil religion in America."
If understandings stop at purely secular ethics, corporations like Enron flourish, he said.
Hackett said the famous energy company, which rose to prominence in the late 1990s and collapsed in 2001 following a series of accounting scandals, had an executive team of "very conservative, Christian-based households," and still it failed. Even despite a 64-page long code of conduct, he said their leadership only intellectually understood ethics.
"Humanist ethics developed in liberal, progressive societies, are ones that are relativized," Hackett said.
Enron failed to meet the four values of their 64-page code of conduct: respect, integrity, communications and excellence; because their leadership only intellectually understood ethics.
Hackett wondered if Enron's leadership ever reflected on their own moral philosophy or had their own personal moral code.
"We need a more classical engagement with participants that are leading" in society to counteract organizations that think like Enron.
Read more:
What's not being taught to future leaders? How to know their inherent dignity
As a young Christian, he only heard about passing through the "eye of the needle," which referred to the Parable of the Rich Young Man who struggled with his many possessions, who Jesus told it was easier for a camel to pass through an eye of a needle than a rich person to enter heaven.
Hackett said the Parable of the Talents should be preached more widely, and that Catholicism and Christianity has taught for thousands of years that "economics ought to be put underneath a societal umbrella."
Hackett said society should discuss more about emotional intelligence, examining moral codes, how to make moral judgements and how these judgements can be changed.
This could be done in universities, community colleges and in the booming business leadership training industry growing worldwide, he said.

You can learn more about the Institute for Ethics in Communication and Organizations (IECO) visiting their website at this link.