A documentary tells the life of Juan Tapia, a boy of Dominican origin who was a graffiti artist and is now a pediatrician in New York
Juan Tapia-Mendoza was born in the Dominican Republic. His father abandoned 'Juan's mother when he was two years old, "and I didn't see him again until I turned 14." They immigrated to the United States and settled in New York City. He couldn't imagine then that he would become a famous graffiti artist, and later a doctor.
Missing school
Tapia-Mendoza grew up among other migrants. "When I was in sixth grade, I started missing school. We would stay at a friend's house, and our mothers would work all day. My mother would get up at 5 or 6 in the morning and go to work. I would go home when she came home from work at 11 pm".
Becoming a graffiti artist as a gang member
Juan remembers that "at that time New York was a very violent city." He joined a gang in Upper Manhattan with other neighborhood kids. His gang was the "Savage Nomads." It was then that he discovered that he liked graffiti: he would become known under the pseudonym "C.A.T. 87".
Without intending it, Juan became respected in other neighborhoods because of the graffiti he left throughout New York City—on walls, on subway cars, etc.
A prestigious pediatrician from the Hispanic community
Because he hadn't attended school regularly, he was almost illiterate, but he dreamed of being a doctor. As it happened, although he had no academic history, his graffiti art showed that he was a highly motivated young man, and that gave him the possibility of attending Universidad Central del Este in Santo Domingo. Today, he's one of the most respected pediatricians in New York. He founded Pediatrics 2000, a clinic where he helps children from the Hispanic community.
"It's important for moms to have doctors who speak their language and know their culture," he says.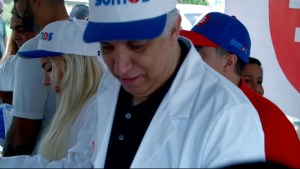 Read more:
The doctor who studied without light: Ramón Tallaj, the soul of SOMOS
Pediatrics 2000 has a unique look: its walls are full of graffiti because he knows well that getting young people involved in this urban art form is "a way to get kids away from drugs and jail."He knows this well: he saw more than ten of his friends die on the street, while he went on to become a doctor.
His friend Hugo Martinez had been promoting the idea that young graffiti artists should be recognized as "highly motivated kids who deserve attention because they want to do something with their lives." That's why Tapia-Mendoza and Martinez started a project together, which unites medicine with art.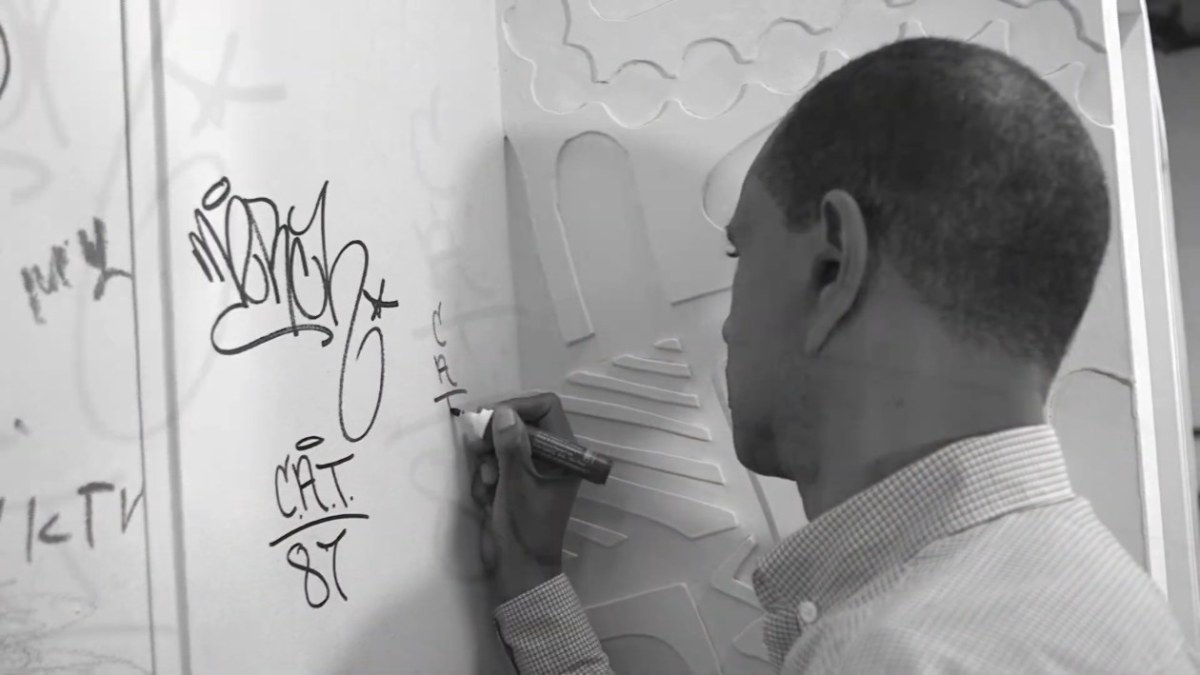 Launch the slideshow
As a result, his clinic is also an art gallery: a center that brings together young people in the neighborhood for healthy activities.
His mother is his hero
Tapia-Mendoza has fame and prestige today, but he hasn't forgotten who his hero is: "I owe everything to my mother. We all need a hero, and 'she's my hero".
In a 14-minute documentary entitled "The Graffiti Artist Who Became a Doctor," Dr. Tapia-Mendoza explains what those hard beginnings as an immigrant in New York were like and what a blessing the world of graffiti was for him. He also talks about his mother, who twice mortgaged her house so that Juan could achieve his dreams. "She has always sacrificed to move her family forward," he says gratefully.
A successful life
Today, Dr. Tapia-Mendoza is happy to see how he can help such a large community of Hispanic children and their families in New York, and not just heal the physical side of his patients.
"My greatest pride," he explains, "is seeing that children who came to the clinic are now doctors, engineers, lawyers, teachers…who stopped doing bad things and have a successful life, and I see the satisfaction of their parents, who feel that they are a community."
Dr. Tapia is part of the SOMOS network of doctors, which serves the most vulnerable people in New York.
He concludes, "Every night when I go to bed, I thank God and say, 'Yes, I did it again!'"
Below, you can watch the video about Dr. Tapia-Mendoza: