We remember priests, bishops, religious and lay Catholics who went home to God.
2020 has been a year — more than any other in recent memory — in which death has been familiar and frequent. With some 1.7 million deaths from the novel coronavirus globally, it's likely that most people knew someone who died of COVID-19 this past year. 
For many, it was someone close. 
On Wednesday, churches in the Archdioceses of New York and Boston, and the Diocese of Brooklyn, rang their bells to remember and honor the 335,000 lives lost to COVID-19 to date in the United States.
"The ringing of the bells is as much a statement of faith as it is a show of solidarity with our neighbors and fellow Americans who have faced unimaginable losses as a result of the pandemic," the Archdiocese of New York said in a statement.
New York City and its suburbs were some of the places that were hit hard early on in the pandemic. One parish, St. Bartholomew's in the Elmhurst section of Queens, New York, lost 64 parishioners. 
In Italy, Europe's first epicenter of the pandemic, scores of priests died of the disease. They included Bishop Giovanni D'Aliseof the Diocese of Caserta, who died at age 72. 
In the United States, Metropolitan Archbishop Emeritus Stephen Sulyk, 95, of the Ukrainian Greek Catholic Archeparchy of Philadelphia, is believed to be the first American Catholic bishop to die of COVID-19. 
The virus hit some priest and religious retirement homes hard: the Jesuits in Philadelphia lost six priests; the Felician Sisters in Livonia, Michigan, lost 11 sisters; Maryknoll lost 13 priests and sisters; the Josephites lost two priests, and the Sisters of St. Joseph of Carondelet in Latham, New York, lost nine sisters. 
Others who succumbed to COVID included:
Walter Hooper, an American who worked for the writer C.S. Lewis at the end of the author's life and went on to become his literary executor. He died at age 89 on December 7.
Msgr. Richard Soseman, a priest of the Diocese of Peoria, Illinois, and vice postulator for the cause of canonization of Fulton J. Sheen. He was 57, and the date of his death was December 9 — the 41st anniversary of Sheen's own death. 
Fr. Reginald Foster, one of the world's leading experts on the Latin language, 81, passed away on December 25. 
Philosophers, actors, activists
There were also a number of other notable deaths in 2020, who did not die of COVID-19. Most of the following were Catholic; those who were not are listed because their lives and work had some significance to the Catholic world:
Sir Roger Scruton, English philosopher who died of cancer at age 75 on January 12. 
Christopher Tolkien, the son of author J.R.R. Tolkien and the editor of much of his father's posthumously published work, died at 95 on January 15. 
Kobe Bryant, 41, professional basketball player, was killed in a helicopter crash on January 26. Aleteia detailed the role his Catholic faith played in helping him through one of his darkest hours.
Mary Higgins Clark, 92, author of suspense novels, January 31. 
Fr. Ernesto Cardenal Martínez, 95, Nicaraguan Catholic priest, poet, and politician, March 1. 
Fra Giacomo dalla Torre del Tempio di Sanguinetto, 75, 80th Prince and Grand Master of the Sovereign Military Order of Malta, of throat cancer, April 29. 
Don Shula, 90, who coached the Miami Dolphins from 1970 to 1995 and spent much of his retirement working to help youngsters at his Catholic parish in South Florida, May 4.
Rolf Hochhuth, 89, German author and playwright, best known for his 1963 drama The Deputy, which insinuates Pope Pius XII's indifference to Hitler's extermination of the Jews, May 13. 
Fr. Adolfo Nicolás Pachón, S.J., 84 — the 30th Superior General of the Society of Jesus, from 2008 to 2016, May 20.
Jean Kennedy Smith, 92, the last of President John F. Kennedy's surviving siblings, June 17. As U.S. Ambassador to Ireland from 1993 to 1998, Smith was reportedly instrumental in the Northern Ireland peace process.
Ian Holm, 88, actor perhaps best known for his role as Bilbo Baggins in the The Lord of the Rings film series, from complications of Parkinson's disease, June 19.
Msgr. Georg Ratzinger, 96, the older brother of Pope Emeritus Benedict XVI, July 1. 
Ennio Morricone, 91, Italian composer who wrote more than 400 scores for cinema and television, including The Mission, July 6.
John Hume, 83, one of the key figures in creating the foundations of the 1998 peace agreement that ended decades of sectarian violence across Ireland, and a Nobel Peace Prize laureate, August 3. 
Chadwick Boseman, 43, American actor and playwright, of colon cancer, August 28. Boseman portrayed Jackie Robinson in the biographical film 42 and superhero the Black Panther in the Marvel Cinematic Universe from 2016 to 2019. 
Fr. Paul V. Mankowski, S.J., 66, scholar-in-residence at the Lumen Christi Institute, a Catholic intellectual center at the University of Chicago, of a brain hemorrhage, Sept. 3. 
Cardinal Marian Jaworski, 94, retired Latin Rite archbishop of Lviv, Ukraine, who administered the last sacraments to Pope John Paul II in 2005, September 5.
Thomas Howard, 85, highly acclaimed writer, scholar and convert to Catholicism, October 15. 
Fr. José Manuel De Jesús Ferreira, 39, a Sacred Heart priest in San Carlos, Venezuela, who was shot and killed when he intervened to help a parishioner being held by bandit, October 20.
Andrew T. Walther, President and Chief Operating Officer of EWTN News, 45, of leukemia, November 1. In a former position with the Knights of Columbus, Walther played a significant role in assisting Christians in the Near East recover after years of persecution.
Rabbi Jonathan Sacks, 72, former Chief Rabbi of the United Hebrew Congregations of the Commonwealth, of cancer, November 7. 
Bishop Damián Iguacén Borau of Huesca, Spain, who at 104 was the world's oldest Catholic bishop, November 24.
Nicholas A. Thomm, 41, former executive producer at Ave Maria Radio in Ann Arbor, Michigan, of cancer, November 24.
Eternal rest grant unto them, O Lord, and let perpetual light shine upon them. May their souls and all the souls of the faithful departed, through the mercy of God, rest in peace.
Amen.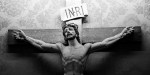 Read more:
The Martyrs of 2020: Disciples continue to witness to Christ