Muqtada al Sadr establishes committee to examine claims of illegal expropriation from Christian Iraqis.
A leading Islamic cleric and politician in Iraq has begun a movement that might lead to the repatriation of property that was taken from Christian citizens in recent years.
Shiite leader Muqtada al Sadr, head of the Sadrist political group, has ordered the creation of a committee in charge of collecting and verifying complaints of illegal expropriations from Christian property owners in Iraq. 
Many Christians lost property when they were forced to leave their homes in Mosul and the Nineveh Plain as Islamic State forces invaded and established their "caliphate."
A statement published earlier this month listed members of  the committee that Christians will be able to contact, sending them proof of ownership of houses and land that had been taken from them.
"The intention of the operation launched by the Shiite leader is to restore justice and end violations of the property rights of the 'Christian brothers,' including those for which members of the Shiite movement led by al Sadr were responsible," reported Fides, the information service of the Pontifical Mission Societies:
The request to report cases of illegal expropriations suffered is also addressed to families of Christians who have left the country in recent years. Complaints about abuse against Christian property owners can be sent to the committee by the end of next Ramadan.
This year, Ramadan, the Muslim month of fasting, ends on May 11.
Fides said that on January 3, al Sadr sent a delegation to present Chaldean Patriarch Louis Raphael Sako with a copy of the document with which the Shiite politician set up the committee. The Patriarch thanked al Sadr for the initiative, Fides said.
Pope Francis is due to visit Iraq in March.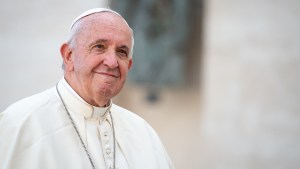 Read more:
Pope Francis finally has a trip on the schedule: Iraq in March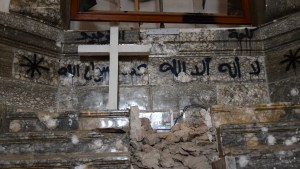 Read more:
Iraqi Muslims are rebuilding ISIS-damaged churches to bring back Christians