From ceramic to DIY, a variety of displays share the story of Jesus's birth.
In late December, Aleteia asked readers on social media to share photos of what their Nativity scenes look like in their homes.
Aleteia received more than 100 photos of beautiful scenes from all over the world. Readers in Hong Kong, Scotland, India, the United States, South Africa, the Philippines and a host of other countries shared photos.
These reader-submitted photos showed artistic porcelain, ceramic, and hand-carved wood Nativities. These included treasured family heirlooms, hand-me-downs and cherished gifts from friends and family. Others revealed the ingenuity and creative spirit behind do-it-yourself Nativity displays. Two readers reused various household items and supplies including one made of plastic foam!
See Nativity scenes from around the world.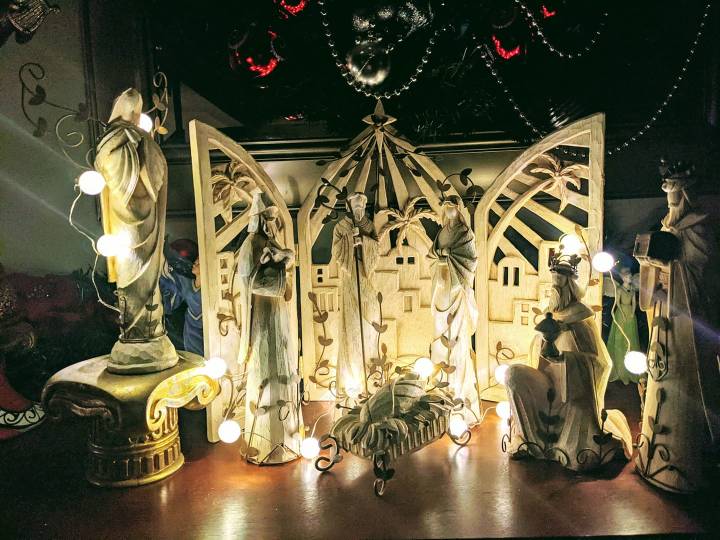 Launch the slideshow
"I wish to enact the memory of that babe who was born in Bethlehem: to see as much as is possible with my own bodily eyes the discomfort of his infant needs, how he lay in a manger, and how, with an ox and a donkey standing by, he rested on hay."

– St. Francis of Assisi

Origin of the Nativity scene

St. Francis of Assisi is thought to have created the first Nativity scene in Greccio, Italy in 1223.

In order to share the mystery of the first Christmas, the saint gathered animals, a manger, hay and created the scene from Luke's Gospel for all to see.

While they were [in Bethlehem], the time came for her to have her child, and she gave birth to her firstborn son. She wrapped him in swaddling clothes and laid him in a manger, because there was no room for them in the inn. (Luke 2:1-7)

This special act became a tradition that continued on, and spread throughout Italy.

Today many people recreate the story of Jesus's birth by setting up these scenes in their homes. And with the Feast of the Epiphany of Jesus, the Three Wise Men have arrived and joined Jesus, Mary and Joseph.


Read more:
St. Francis' reenactment of Christmas was the first Nativity scene