The Bible verse reminds us of the love God has for us all.
Joy can be found in the most unexpected places, such as the following Bible verse.
This saying is trustworthy and deserves full acceptance: Christ Jesus came into the world to save sinners. Of these I am the foremost.(1 Timothy 1:15)
It is a simple Bible verse, but one that contains great spiritual truth. It reminds us that we are sinners, but most of all, that Jesus came to save us!
We may be slaves to our sins, but Jesus can show us the path to freedom.
The 19th-century book The Catholic Monitor reflects on this fundamental truth.
How delightful is this declaration "I am a sinner" and with good reason may I acknowledge myself the "chief of sinners." I deserved to be consigned to everlasting misery, yet the love of God in infinite mercy pitied my case. He assumed the human nature suffered and died for the salvation of sinners to deliver them from all their guilt and depravity and make them heirs of immortal bliss.
Have you ever thought about this reality and the good news it conveys?
We are sinners, but that is not the end of the story. God came to save us.
I desire therefore in the exercise of a lively faith daily to renew my acceptance of this faithful saying that Christ Jesus came into the world to save sinners.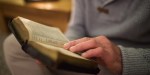 Read more:
The most read Bible verses in 2020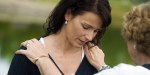 Read more:
This Bible verse tells us how to treat others during stressful times