Fr. Mike Schmitz's daily podcast takes listeners through the entire Bible in just one year. Who knew it would be so popular?
Fr. Mike Schmitz has started a new podcast in 2021 that will cover the entire Bible in just a year. Aptly titled Bible in a Year, the show only began on January 1, but after just three weeks the show has proven to be wildly popular.
On Apple's chart ranking all podcasts, it vaulted to first place on January 2, leaving behind some of the most popular secular podcasts like the Joe Rogan Experience, The Daily New York Times podcast, and Dateline NBC. It has held strong since then, ranking fourth on the chart as of January 26.
Each of the show's daily installments tackles two to three chapters of the Bible, and also includes Fr. Schmitz's insights and a closing prayer. At his current pace, he should finish with the Book of Revelation in late December.
Learn while listening
There are already over two dozen episodes of Bible in a Year, including those titled "In the Beginning," "The Tower of Babel," and "Trust in the Lord." The entire show is free to listen to on Apple podcasts, Spotify, or the show's website. On its official website, Ascension Press write of the show:
Unlike any other Bible podcast, Ascension's Bible in a Year Podcast follows a reading plan inspired by The Great Adventure Bible Timeline, a ground-breaking approach to understanding salvation history developed by renowned Catholic Bible teacher Jeff Cavins.
The website goes on to explain that listening through Bible in a Year is an educational endeavor. Their daily shows are designed to how all the pieces of the Bible fit together. Each episode will link together narratives with historical context and modern day references. In an interview with Daily Mail, Fr. Mike suggested that the episodes are as beneficial to the faithful as for those who just want to understand the Bible.
Bible in a Year uses the Revised Standard Version Catholic Edition. Each episode runs from 20 to 30 minutes. With more than 350 episodes left this year, now is the perfect time to start listening.
Click here to visit the official website of Bible in a Year, or listen on Spotify below.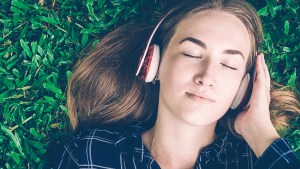 Read more:
Audio Bible "super production" promises to wow audiences