When we ask God for something, he always responds and often with spiritual peace.
Many pray on a daily basis for a whole host of things. Unfortunately, we don't always hear God's voice, and we may think he is ignoring us.
One reason may be that we are not following the peace that God is trying to give us.
St. Ignatius Loyola explains, "it is proper to God and to His Angels in their movements to give true spiritual gladness and joy, taking away all sadness and disturbance which the enemy brings on." Furthermore, "It belongs to God our Lord to give consolation to the soul without preceding cause, for it is the property of the Creator to enter, go out and cause movements in the soul, bringing it all into love of His Divine Majesty."
Additionally, "We ought to note well the course of the thoughts, and if the beginning, middle and end is all good, inclined to all good, it is a sign of the good Angel."
This is a truth that is also reflected upon in the 19th-century book The Catholic Monitor.
It is the character of God to be the hearer of prayer. He knows the wants and the requests of His people. The prayer of the heart offered in faith and in the name of Jesus, God graciously accepts and will abundantly answer. What is good He will give in the most proper time and manner. In such prayer God delights and for the sake of His dear Son, He will certainly bestow an answer of peace.
The next time we are praying for a particular intention, we should listen attentively to the movements of God in our soul. He may be trying to speak to us through peace, leading us along a path that will bring us closer to him.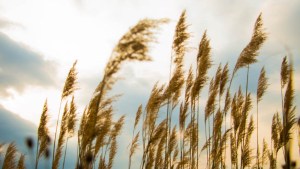 Read more:
This is what God's voice sounds like, according to St. Ignatius Loyola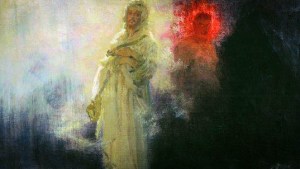 Read more:
Here's what Satan's voice sounds like, according to St. Ignatius Loyola