January 23 marks an old feast that is being revived by religious orders, bishops and lay people around the world.
Little is known about the married life of St. Joseph and the Virgin Mary. Only a few episodes are recorded in the Gospels, and each of those focuses on their son, Jesus.
Yet, they are held up by the Church as the prime example of a holy marriage, and remain heavenly patrons for all married couples.
Interestingly, for many centuries there existed a particular feast in the Church's calendar that celebrated the marriage of Joseph and Mary.
It was called the Espousals of the Blessed Virgin Mary and St. Joseph.
The 19th-century book The Life and Glories of St. Joseph offers a brief history of this feast.
The next important addition to the public honor of our saint is the Proper Office for the feasts of the Espousals of the Blessed Virgin and St. Joseph, accorded first to various religious orders, dioceses and provinces and ultimately extended to the whole Church. Gerson, who had been very urgent for the establishment of this feast, composed an office for it, which seems to have been only partially used. Permission however after his time was granted by Paul III to the Franciscans and also subsequently to other religious orders to celebrate the feast using the Office of the Nativity but substituting the word Espousals for Nativity. They kept it on various days…Benedict XIII conceded this office to the States of the Church and to the kingdoms which had solicited it, fixing its celebration universally for the 23rd of January.
It was a feast that fell into disuse over the years and was eventually eliminated in 1961 with the formulation of the new liturgical calendar.
However, Oblates of St. Joseph made a request to continue celebrating the feast.
In 1989 the feast of The Holy Spouses, Mary and Joseph, was reintroduced into the proper calendar of the Oblates of St. Joseph, with its proper texts for Mass and for the Liturgy of the Hours.
Recently Bishop Joseph Brennan of the Diocese of Fresno issued a letter stating that he would celebrate a Mass on "Friday, January 29" as the "Feast of the Holy Spouses" in his local diocese.
The date of the feast is not necessarily fixed, and it has been suggested that it could be celebrated on January 19 or January 29, as January 23 has many other feasts surrounding it.
Regardless of when it is celebrated, the purpose of the feast is to recognize the holy marriage of Joseph and Mary and uphold married life as a path to holiness.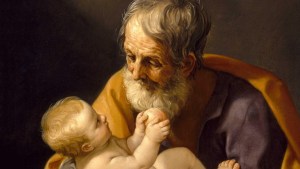 Read more:
How old was St. Joseph when Jesus was born?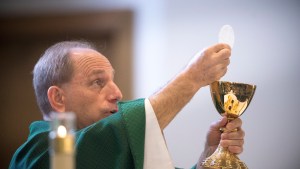 Read more:
Why St. Joseph's name was omitted from the Eucharistic prayer at Mass