A little planning can make these "golden years" a wonderful and refreshing time.
Most people look forward to retirement as the "golden years," when we can enjoy the fruits of our past professional labor. But it's also common for people to retire and realize they have no idea what to do with themselves.
Let's imagine a case that isn't rare: A young retiree who has a decent pension and whose younger spouse continues to work. The retiree has two alternative options: He can close himself off little by little, or take the bull by the horns.
A retiree with no plans
As retirees, we might joyfully begin our paid permanent vacation, and simply say to ourselves, "It's time to rest." By "rest," we might mean getting up late, taking naps and walks, spending time on hobbies and friends, and other ways of relaxing!
In this scenario, we make no plans and let life surprise us. And life will indeed surprise us, because without plans, without a goal and without a timetable, there is no life.
Retirees have the freedom to decide how to use their time, and due to age and circumstances will surely live at a more leisurely pace. But we can't spend all our time on the "dolce far niente," or "pleasant idleness."
Indeed, "doing nothing" ceases to be "sweet" when it goes on too long and comes with a lack of human contact and sloth. At some point, we might look in the mirror and ask how we got here and why we're not happy. "Doing nothing" a path to loneliness.
And what does the mirror say back to us? It says one simple thing: "Yes, this is retirement. The newspaper is not enough and not all your friends have the same tastes as you. Wake up, get moving!"
A schedule
A wise first step to taking the mirror's advice is to make a schedule—and follow it.
Geriatric medicine suggests walking as an essential activity. This also makes it easier to meet friends in similar situations who are willing to take a walk. It's good for us to get up early for a stroll! If we can, it's good take a bus or drive a bit so we can go for a walk in a nice park, or in the countryside.
Getting up early is difficult, but it's beneficial. If we set a time to wake up, instead of tossing and turning between the sheets, we can jump out of bed with an idea in mind: "This is going to be a good day, at least as far as it depends on me."
This approach means living according to our own will. We shouldn't live according to a fickle will, but according to being in love with life, and with being the best spouse, parent and grandparent we can be.
We might feel like saying, "I've already been a good, hardworking parent when my life, children, work and spouse required it." But that's not good enough. The work continues for two reasons: It provides energy and direction to our activities, and because it makes us more amiable and cordial.
Becoming a good cook can be fun
Daily grocery shopping can be a good idea, especially if the groceries are used to prepare fresh home-cooked meals. Every one of us can be a cook!
As retirees, we can enjoy preparing a simple meal so that our spouses find everything ready when they come home. We should make it a healthy meal that's both tasty and well chosen to satisfy our dietary needs as senior citizens.
After meals, there's the temptation of taking a nap and watching television. It's fine to watch the news, but we shouldn't spend all afternoon in front of the TV. A nap isn't mandatory, and it's best if we set an alarm so as not to sleep too much in the afternoon. Everyone knows how much rest they need, and should measure themselves accordingly.
Reading
Today's libraries are like earthly paradises! You can find newspapers, magazines, books, silence, computers … There's movement, vitality, and youth. Novels are a good idea. Instead of buying books, let's check them out from the library. If we don't like one, we can always bring it back and try a different one.
It helps a lot if we have friends who read, so we can share our thoughts about what we read, and enjoy each other's companionship. Retirees seek friends to share life. Loneliness kills slowly, and is the antithesis of friendship.
Volunteering
Many towns and cities have activities for retirees at senior centers, such as painting, theater, or music. But in addition to satisfying our own interests, let's devote ourselves to helping others!
Volunteering has no limits: collecting food for the needy, helping young people learn to read … The list is endless. These activities will fill our hearts with pride, a sense of usefulness, and joy. And we'll arrive home tired, but full of the desire to tell our spouses how the day went.
All this can be done hand in hand with the Lord. Being retired, we have time to go to Mass during the week, or say a Rosary or other prayer with friends in front of the tabernacle. The Lord's presence in our lives will help us truly happy.
Above all, let's remain active, help others, and nurture our relationships with God. Focusing on these things will make us more fulfilled, a better influence, and a more constructive presence for our friends, children, grandchildren, and even for our spouses! If we want to be pleasing to Jesus, we should be pleasing to our spouses first, because this is what He asks us.
Lastly, we can invite our spouses to accompany us on the weekend on our volunteer work or other activities, because they will be retiring soon, too. Retirement as a couple is even nicer!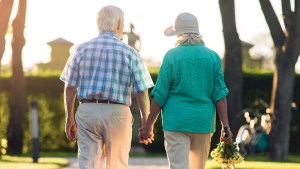 Read more:
How retirement brings a unique opportunity for married couples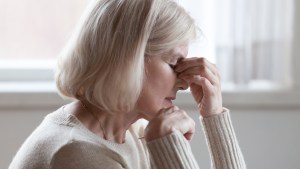 Read more:
How to prepare for a depression-free retirement