Pope Francis reportedly given his first dose
The Vatican's health ministry began administering Covid-19 vaccines on January 13, the Vatican press office announced.
America Magazine reported that according to informed sources, Pope Francis already received his first dose. There is not yet any news on if Pope Emeritus Benedict XVI also already received his first dose.
An adequate refrigeration system and suitable medical equipment have been placed in the Paul VI room in the Vatican.
Priority is being given to health care and public safety personnel, the elderly, and those persons most frequently in contact with the public.
Citizens of Vatican City State, along with employees and pensioners will have the opportunity to receive the vaccination, as will family members who are entitled to use of the Vatican health care system. The campaign is entirely voluntary. Young people under the age of 18 are for the time being excluded, as studies including this age group have not yet been completed.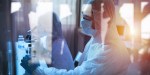 Read more:
Vatican's doctrinal congregation on ethics of Covid vaccines: Looks at duty to pursue common good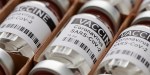 Read more:
Catholic bishops' approval of COVID-19 vaccine: what you need to know




Read more:
Pope says he "signed up" for vaccine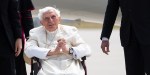 Read more:
Benedict XVI will be among first at Vatican to get Covid vaccine