Collette Divitto is using her skills and ambition to inspire those with diabilities and change expectations.
Need an idea for Lenten almsgiving?
Help us spread faith on the internet. Would you consider donating just $10, so we can continue creating free, uplifting content?
Make a Lenten donation here
Collette Divitto is a young woman who will not let an obstacle get in her way. In 2016, when faced with with constant rejection in the job market, she decided to create her own business. Four years later, Collettey's bakery in Boston is not only going strong, it's sending out some very positive messages.
Divitto, who has Down syndrome, aims to "hire and inspire people of all abilities." In the video from NBC News featuring the young entrepreneur, you can see the hustle and bustle in her kitchen, where people with different backgrounds come together in a caring environment. From veterans with anxiety to homeless people who feel lost, Divitto is giving everybody a chance to do a job they enjoy.
It's easy to see the cookie expert loves her life. She pours her heart into her delicious sweet treats. But it goes well beyond her baked goods. Her mom, Rosemary Alfredo, shares how her daughter has used her "passion for baking into a push for acceptance and equality."
These thoughts are echoed by Divitto, who points out: "Do not focus on your disabilities, you need to focus on your abilities, always, always, be who you are."
While being exactly who she is, Divitto shares her generous heart with those in her community. During the pandemic her team of bakers got together and boxed up their cookies to give out to those in nursing homes, as well as frontline workers — a gesture that didn't go unmissed by Boston's Police Commissioner, William Gross, who appreciated Colletey's kindness.
With already a significant barrier broken down, Divitto is ready to take on whatever opportunities come her way, while no doubt ensuring that other vulnerable people can continue to be seen as the valuable members of society they truly are.
Divitto is just one of many people with Down syndrome who are breaking down barriers and proving, time after time, that having a disability doesn't mean a person should not be given opportunities. To discover more outstanding men and women who are proving that life is a gift to all who embrace it, click on the slideshow below …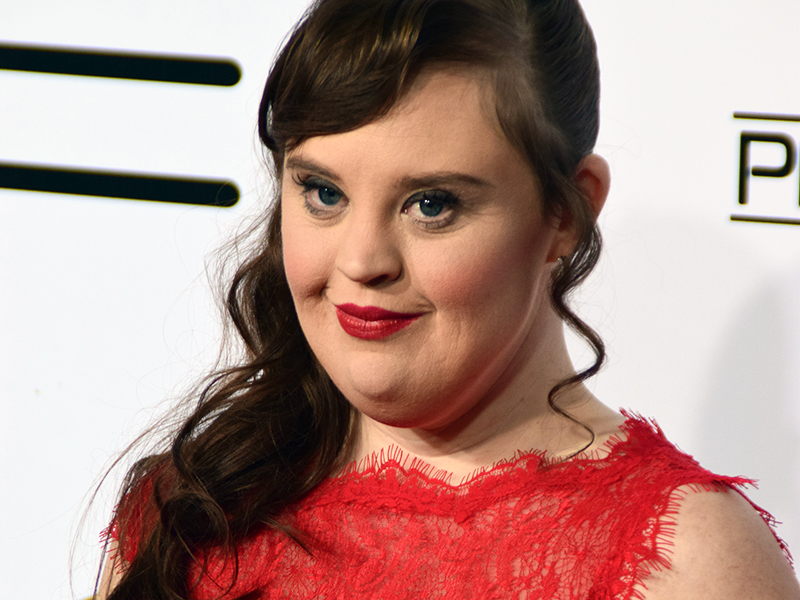 Launch the slideshow