Find encouragement and support in your vocation to fatherhood.
Fatherhood is a life-changing experience that brings many men closer to God. An especially unforgettable example of this transformation is described in Witness by Whittaker Chambers.
At the time of his daughter's birth, Chambers was a Communist spy. His love for his baby daughter, however, changed him completely. He recalls in the book,
My daughter was in her high chair. I was watching her eat. She was the most miraculous thing that had ever happened in my life … My eye came to rest on the delicate convolutions of her ear — those intricate, perfect ears. The thought passed through my mind: "No, those ears were not created by any chance coming together of atoms in nature (the Communist view). They could have been created only by immense design." The thought was involuntary and unwanted. I crowded it out of my mind. But I never wholly forgot it … If I had completed it, I should have had to say: Design presupposes God. I did not then know that, at that moment, the finger of God was first laid upon my forehead.
Chambers went on to become a Christian and break definitively with his checkered past. His conversion could be traced back to that moment of love for his daughter and awe at God's creation.
His story is more dramatic than most, but many men can relate to it. Fatherhood changes a man's perspective. He understands more deeply what is most important, and has a new sense of responsibility and concern for others.
Yet even the best of fathers struggle at times in their vocation. This vocation is a hard one: It requires laying down your life daily for others, in countless ways. Moments of discouragement and vexation are inevitable.
When these hard moments come, it helps to hear from other great dads. A word of encouragement can make a world of difference. And the good examples of other holy fathers spurs continued imitation.
These 4 ministries for Catholic fathers can be helpful sources of motivation. Whether you're a new father learning the ropes, or an experienced dad needing a little boost, these organizations bring wise and supportive guidance.
1
Dads.org
Family Life Center International runs this website for Catholic fathers. "The most important job a man has is fathering his children, but raising children in today's world isn't an easy task. Get equipped to fulfill your role as a Catholic father," their website says. The site includes articles, a podcast, testimonials, and other resources to help dads face challenges and find solutions.
2
Fathers For Good
An initiative of the Knights of Columbus, Fathers For Good seeks to "highlight the unique contributions of men, husbands and fathers," their website says. They offer "information, inspiration, expert advice, answers to your questions, interactive features, a forum for your stories," and other great content.
3
Strong Catholic Dad
Founded by Michael O'Rourke, father of 12, Strong Catholic Dad "exists to help fathers lead their families to heaven," their site says. "We equip dads to grow in their own relationship with the Lord, build fulfilling relationships with their wife and kids, and pass on the Catholic Faith to their children." Besides podcasts, articles, and videos, the site offers a fun "See for Yourself" program in which dads use viral YouTube videos as icebreakers to capture the family's attention and imagination, and then turns that interest into a discussion about life and faith.
4
Fight for Milk: Project Gilbert
Named after Gilbert Blythe from the Anne of Green Gables series, Project Gilbert is "a mission to bring men together to never stop learning and growing. Because the world needs more Gilberts," their site says. Their program follows the "four action steps" of vision, execution, conviction, and communication. Resources include 2-minute daily videos, access to online courses, and admission to "a community of like-minded men."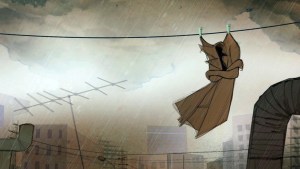 Read more:
Animated film shows the power of fatherhood in just one minute
Read more:
10 Ways being a dad can help you grow closer to God through the example of St. Joseph