Worries and fears are only natural, but there are steps you can take to find peace in Christ.
Life, from its beginning to its natural end, is a gift from God. It's a gift that He gives us and that makes us, as parents, co-participants in the creative work of the Lord. It's normal during a pandemic for us to worry about becoming pregnant, or about giving birth if we're already expecting.
Under these circumstances, it's more important than ever to trust in the Lord. With the help of experts, let's analyze the most common fears of pregnant women and find possible solutions.
The birth of a child is always a precious gift that the Lord sends, even if it may seem that the timing isn't right. During this pandemic, many women have experienced fears specific to the situation. A woman may have worries that include
fear of infecting her baby if she becomes infected
fear of catching the virus when going to the doctor for a routine check-up
fear of bringing her baby into the world at an uncertain time
fear of being alone in the hospital at the time of delivery
"These are all natural situations," experts say, "that are made worse by the fact that we may have lost our jobs because of the pandemic. How will we support our baby?"
If we look back at other recent world crises, such as the economic crisis of 2008, the 2003 SARS outbreak in Hong Kong, or Hurricane Katrina in 2005, we can see that fertility fell at those critical times.
Those uncertain and turbulent moments caused a drop in the birth rate worldwide. In this health crisis due to COVID-19, the same thing is happening. The fears and complicated personal situations, which psychologists tell us are normal, are on the rise.
The first thing we should always do is put these problems in God's hands. We can also seek help from professionals when appropriate.
With the help of Ruth Otero Yáñez, a clinical and forensic psychologist, and of Blanca Sicilia, a general health psychologist, let's look at some fears and their possible solutions.
Possible problems
The uncertainty created by the coronavirus and its consequences can cause anxiety, sadness, nervousness, and even phobias or feelings of guilt. These worries manifest themselves in situations such as
Not being able to lead a normal life at such a beautiful and special time as pregnancy
Not being able to receive the affection of your loved ones, or share with them the first months with the newborn baby
Fear preventing you from doing what you have planned
Not being able to continue with your planned life projects
Solutions
What can we do in these situations? How to deal with them? According to our expert psychologist, the important thing is to identify and recognize what's happening to us. She proposes the following practices:
Name what is happening to you. Name your emotions: anxiety, fear, sadness, loneliness …
When you've identified what's happening to you, write down on a piece of paper the specific causes: the things that make you sad or scared, the causes of your loneliness …
Next, see what you can do to solve these specific problems, and practice activities that serve as a healthy escape. You shouldn't forget to talk to the people who're by your side and can help you.
Think about the moments when you've been able to control the situation. You can do it again!
Keep in mind the fact that if you are pregnant, your child is already alive. What is most important for your baby is his or her parents and family.
Take full advantage of your skills and abilities to discover what you're capable of.
It's important to put these steps into practice, and the help of a specialist is always worth recommending.
Giving birth in times of crisis
A document published by the IZA Institute for Labor Economics predicts a 15% drop in births in the United States after the pandemic. This trend also indicates that families are getting smaller.
In the face of this, and in spite of the situation created by the pandemic, we must keep in mind that God knows best. Even if we do not see this as the right time to receive a new member into the family, He will provide.
As Matthew 6:24-33 says, there is no use in worrying. Isn't life more valuable than food, and the body more valuable than clothes?
Let's trust that God knows best and will bless us with a new baby at the best time for our spiritual growth. A deep, daily and trusting dialogue with God can be an important source of peace and rest. 
We can take to heart Christ's words:
"Come to me, you who are weary and burdened, and I will give you rest." (Matthew, 11:28-30)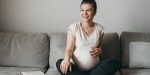 Read more:
3 Great things about being pregnant at a time of quarantine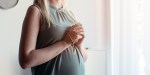 Read more:
Pregnant and feeling anxious? This prayer can bring you peace