Philadelphians witness for life at the birthplace of the Declaration of Independence.
Need an idea for Lenten almsgiving?
Help us spread faith on the internet. Would you consider donating just $10, so we can continue creating free, uplifting content?
Make a Lenten donation here
For the first time in the history of the Declaration of Independence's birthplace, Philadelphians turned out to commemorate the anniversary of the Roe v. Wade decision that deprived the unborn person of his or her right to life.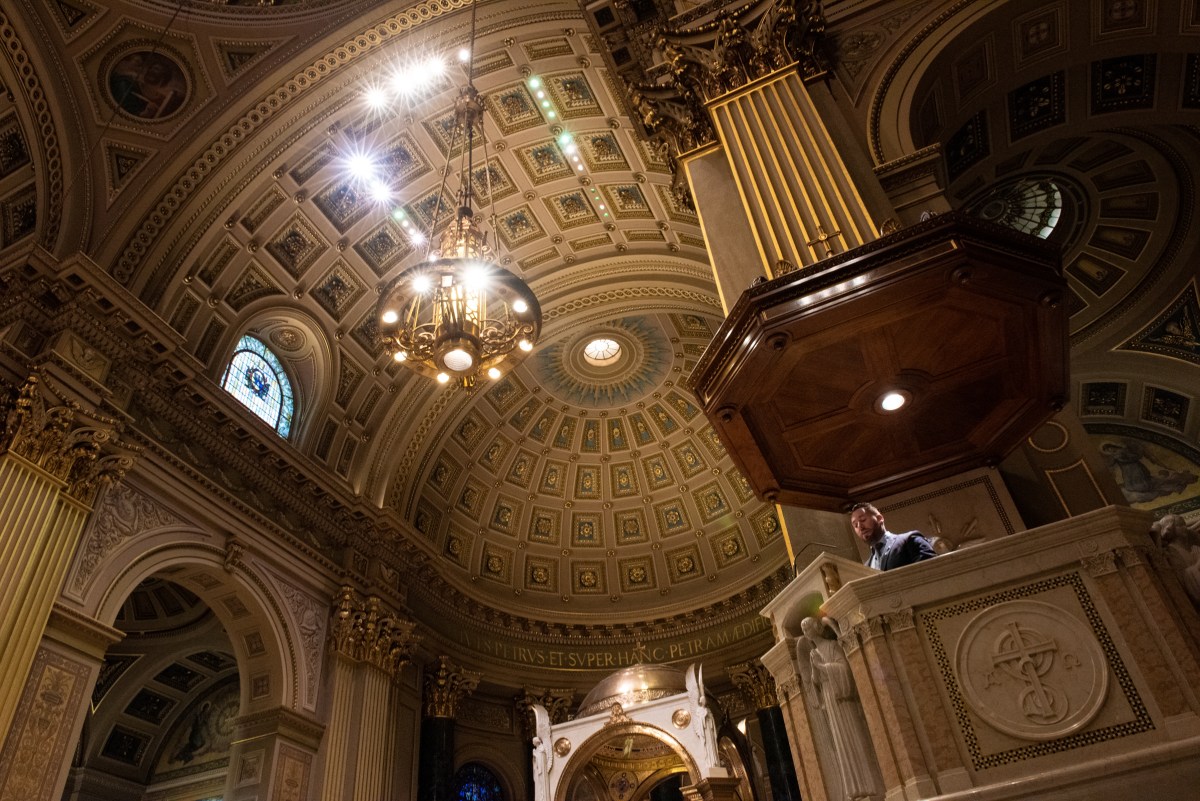 Launch the slideshow
Philadelphia remembers a million lives lost since 1973
In the first event of its type, Pro-Life Union (a Philadelphia based pro-life action organization) joined forces with Archbishop Nelson Perez and the Archdiocese of Philadelphia to remember the over 1,000,000 abortions performed in the City of Brotherly Love since the legalization of abortion in 1973.
The day began with the celebration of Mass at the Basilica Cathedral of Sts. Peter and Paul, presided by Archbishop Nelson Perez.
The homilist, Auxiliary Bishop Joe Coffey, proclaimed, "Jesus Christ revealed God's plan of love for Creation, and revealed the truth of the human person, endowed with God-given dignity, rights, and responsibility and then called to transcendental destiny … These truths of our faith are also reflected in the Declaration of Independence, signed right down the block here in Philadelphia."
As Mass concluded, over a thousand gathered at the Cathedral stairs to march in solidarity to proclaim the dignity and value of all human life. They were joined by members of Live Action and 40 Days for Life, whose national organizations work to change Americans' hearts and minds in the social justice issue of the era.
"This was providential," said Steven Bozza, Director of the Office for Life and Family, "We've never really done this before in the winter, and from that point, it's the first." Planning for the event began back in March of 2020, long before the COVID pandemic had hit its peak. And long before the notion that the National March for Life in Washington, DC, would go virtual.
Defending the unborn is a fight for civil rights
At the rally at Independence Square, Ashley Garecht, Board member of Pro-Life Union, recalled Harriet Tubman and others who had fought against slavery. "Thaddeus Stevens labored fiercely and unapologetically for abolition …nothing could stop him in his drive to end slavery in America. And so, as we remember these pillars of courage and commitment, we recognize that now it is our turn to stand for the unborn, who are the most dehumanized members of our society. And nothing will stop us until our task is accomplished."
She compared the abolitionists' tenacity and purpose to those who defend the unborn, and she called upon them to never lose hope.
"Nothing will stop us until every woman who is challenged in her ability to make it through pregnancy, or who feels alone and overwhelmed at the prospect of motherhood know that there are life-affirming options … that will uphold the dignity of both the mother and the child together … she is strong, and she is worthy of love, and she deserves better than abortion."