With the struggles of the past year, take these inspiring words to heart!
What can God do in your life with one Bible verse a day?
Subscribe to Aleteia's new service and bring Scripture into your morning:
Just one verse each day.
Click to bring God's word to your inbox
Parenting is tough at the best of times, but add a pandemic to the mix and life gets even more challenging. Moms and dads throughout the world are not just feeling the struggles of quarantines, curfews and self-isolation; they're also having to cope with uncertainty, financial pressure and keeping their kids entertained and educated.
The problem with all these issues is that parents are doubting their own skills, while trying to keep up with others who seem to be thriving — of course, a few will be, but for most it will just be an appearance of success.
Thankfully there are some people out there who recognize the current difficulties for exhausted and harangued moms and dads and can lend some support.
This was the case with a British head teacher, Sarah White, who reached out to parents to inspire them and let them know what really matters after she spoke with a mom at the school. The conversation highlighted to White, who's been teaching at Coates Lane primary school for 8 years, the sheer struggles some parents have felt from having to suddenly become an educator overnight.
As a mom of two herself, White can really appreciate what a challenge life is at the moment. She also recognizes that many parents will feel like failures, as life at home isn't quite as desirable as they might like. Screens have become babysitters, food preparation is not quite up to the usual Michelin-star standard, and healthy sleeping patterns aren't always achieved.
Yet, in her letter White explains the one and only thing our children need right now — love.
With parents taking on the role as primary carer, educator, chef and entertainer — all while keeping down a job from a home office that might be lacking in privacy and appropriate equipment — something has got to give. As long as it is not the love, then everything will end up all right.
The letter, which is below, feels as precious as a sick note from a doctor. It's permission from someone who has made education her life to go easy on ourselves, and on our kids. At the end of the day, we're all just trying to get through this period in one piece and to make sure our kids do, too.
Dear Parents/Carers,


Today I write to you as a mother first. This week has been tough. Week 3 of the Lockdown and as a parent I have felt the strain this week. My own children have been set an immense amount of work from their school and I literally haven't been able to keep up with it. Between juggling my own job, my children's school work and generally surviving a pandemic, I really felt the strain this week.



Times are tough at the moment, our mental health is taking a battering. The dark, cold and rainy/snowy weather hasn't helped so we need to support each other and get through this together.



You are probably wondering where I am going with this…



Well, my main reason for writing today is to say WELL DONE! You are surviving a pandemic. Whatever your personal circumstances, we think you are doing a great job. If your child has had lots of microwave meals, stayed up too late, played too much on the Xbox and not finished all their school work… THAT'S OKAY! We know our pupils are safe, loved and cared for and that is the most important thing at the moment. We know that we've got high expectations here and we've set a lot of work each week. All we ask is that you do your best. If your best is a quick 30 minutes of reading or times tables here and there… that's okay. If you want to do all the work we set… that's okay too. Please do not let school work put any extra pressure on you when you are trying to hold down jobs, earn a living and keep your children safe. Everyone's circumstances are very different and we appreciate that.

The head teacher signed off the letter with an invitation to have a chat and a "cuppa" to any parent in need.
A letter to our parents 💜 pic.twitter.com/FXCPIpTS5K

— Coates Lane (@CoatesLaneSch) January 22, 2021
Unsurprisingly, the letter has been appreciated by parents across the country, something the headteacher had not expected. While explaining to the Daily Mail that she works at a small primary school in the north of England, White has been humbled by the positive response to her letter. "This isn't just my job, this is my life. I've been here 14 years. If they're [the children] at home or at school we're here for them. It doesn't end at 3 p.m. It's not a job, it's a vocation," she shared.
Teachers have indeed been a pillar of strength for many families over the past year in particular. If you'd like to see some inspirational quotes concerning these wonderful educators, check out this slideshow…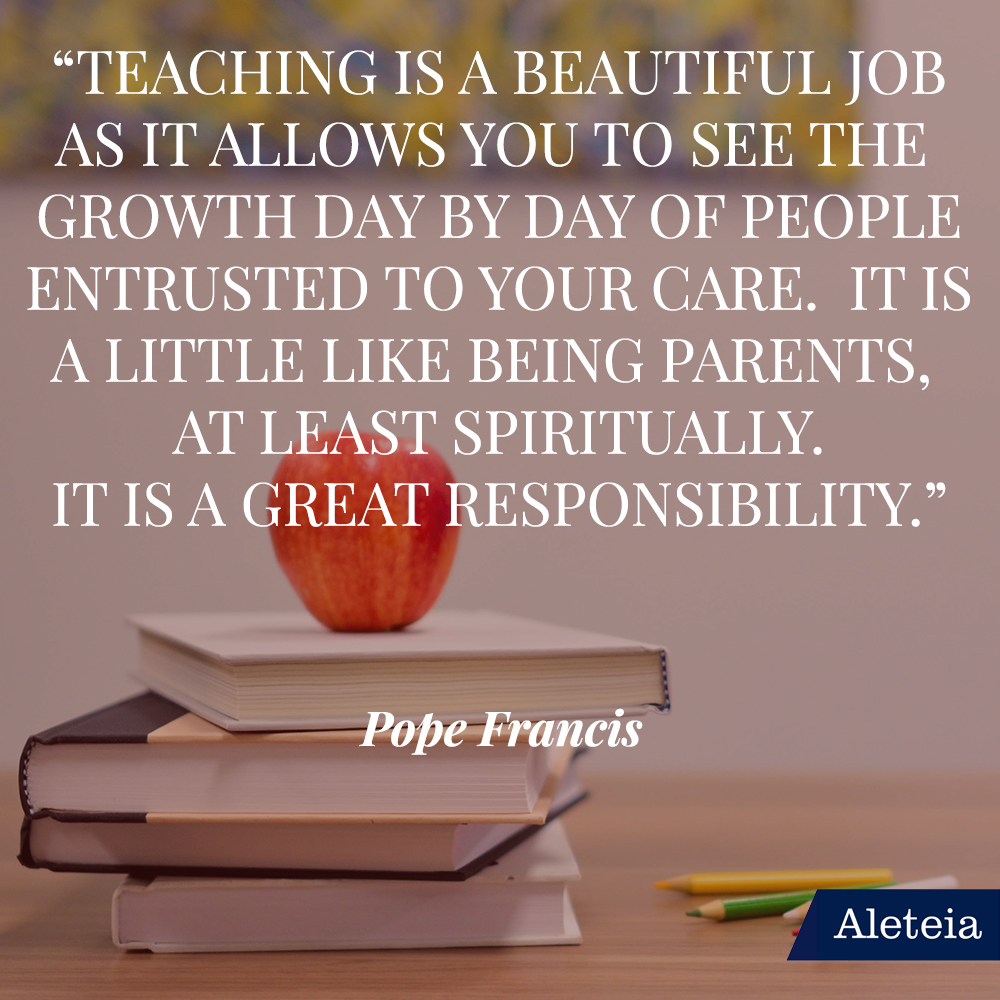 Launch the slideshow