As kids grow older, parents need a different kind of inner strength.
Do our children need us to be strong? Where is our strength as parents? Where are we allowed to falter? How do we lose strength? Are you a strong parent? What if your kids don't see you that way?
When you know someone loves you, you don't want to cause them pain with bad news. It's often easier to unburden yourself to someone who won't be hurt as much, whom you don't have to reassure, comfort, care for, or encourage in the face of your problems.
This same idea is true with children. When they're small, they hide sometimes facts from you to avoid punishment or to avoid facing your anger. But when they get older, they don't share things with you to avoid upsetting you. This is more concerning, because it's a clear symptom that you're no longer their invincible "superhero." Instead, you've become someone they want to protect.
Your children want to keep you as far away from their worries as possible. To achieve this, they hide or simplify painful events and difficult or complicated situations. This goes hand in hand with a sad reality: They've renounced your help in return for not upsetting you.
Strong parents, secure children
If you're like me, you think that your children have started to protect you sooner than they should. I like to think I still fit into the superhero costume, and that my cape and mask are in perfect condition. If you're in the same situation, stick with me to review my old "course notes" from my "degree" on strong parents and safe children.
The first lesson in Class 101 is that our children don't need a delicate, fragile, rosy-cheeked mother like Snow White. They need a stalwart character like Lara Croft, who isn't surprised by anything, who listens without complaining to descriptions of Call of Duty features, and who doesn't roll her eyes when asked about complicated issues.
Our kids need someone they can unburden themselves to when they suffer a breakup or misfortune, without fear of their mother crying even more than they do. We mothers are here to hand out Kleenex, not to use them all up ourselves.
In the same way, our children don't want Peter Pan for a father. They don't want to sit in the corner of Kensington Garden waiting for their parent to return from Neverland. If they have to keep waiting for him to stop flying off in his daydreams and frustrated fancies, far from reality, they don't feel like they have any guarantees.
Our kids need a father who's accustomed to fulfilling his duty, whether he feels like it or not. That willpower and reliability makes his hugs much more effective, and makes his advice much more reliable. That kind of father will be a rock they know they can lean on.
Our children need us to:
Be calm, without magnifying or dramatizing problems;
Have two ears and one mouth: We have to know how to listen—even to things we don't like—more than we talk;
Be able to distance ourselves from our own feelings and turn on our reason so that, when they open their hearts to us and share their troubles, they can do the same—see the damage left by the hurricane of their feelings with the objectivity of reason, and fix the situation as far as possible;
Be like goldsmiths or jewelers who can teach them to transform pain into authentic pearls, thus achieving, as St. Josemaría used to say, the "omnia in bonum": From everything bad we can take away at least one lesson.
I do want to continue playing the role of "superhero" for my children for a little while longer, however. I'll admit that being the kind of person who cries easily has detracted from my image on a couple of occasions! But I remind myself to start anew, buy more Kleenex, and, with divine help, I hope to get back into costume, cape and all.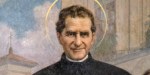 Read more:
How parents can make John Bosco their patron saint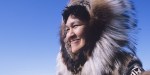 Read more:
The Inuit's secret parenting technique for dealing with temper tantrums