Carl Anderson recognized for 50 years defending the unborn.
Knights of Columbus Supreme Knight Carl Anderson was honored with the 2021 Pro-Life Legacy Award on January 29, during the 39th annual March for Life Rose Dinner, which was held virtually this year. The award recognizes Anderson's lifetime of leadership in defense of the unborn.
"All of us have our own reason why we are part of this great pro-life cause. For me, it's best summed up by the saying, 'Whoever saves one life, saves the world,'" Anderson said when accepting the award.
Anderson's record of pro-life leadership extends more than 50 years and he has been repeatedly recognized by successive popes for his leadership on life issues.
Pope John Paul II appointed Anderson as a member of the Pontifical Academy for Life in 1998, and Pope Francis re-appointed him in 2017. Pope Benedict XVI appointed him as a member of the Pontifical Council for the Family in 2008. In addition, he has served as a consultant to the United States Conference of Catholic Bishops' Committee on Pro-Life Activities since 2002.
Under Anderson's leadership, the Knights of Columbus has become a preeminent defender of life in the United States and in many countries around the world. In 2009, he launched the Knights of Columbus Ultrasound Initiative, which has since placed more than 1,330 life-saving ultrasound machines in pregnancy centers nationwide.
Anderson has called the initiative "the most successful humanitarian effort in Knights of Columbus history."
Anderson also led the Knights to commission the annual Marist Poll, which consistently shows a broad pro-life consensus in America. The latest poll, released in conjunction with the 2021 March for Life, shows more than 75% of Americans want to move abortion policy in a pro-life direction.
In his address, Anderson spoke about four principles which he said are foundational to the success of the pro-life cause.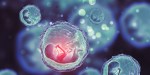 Read more:
New poll suggests most Americans favor restrictions on abortion


Justice
"The first is our commitment to justice," he said, noting the fundamental principle that it is "always wrong to intentionally kill an innocent human being."
As Americans, we understand that this idea is at the heart of justice and our entire justice system. Because a government that will sanction the killing of the innocent is capable of sanctioning anything. And it matters little that this sanction is camouflaged in the language of freedom. As the Russian novelist Dostoyevsky reminds us, "If one begins with unlimited freedom, one will end up with unlimited despotism."
Anderson went on to explain:
Justice is both the process and the principle by which we give to each person that to which he is entitled. What is due to a person may differ based on his age or condition of dependency. A 12-year-old child may not have the right to vote or to sign contracts or to obtain a driver's license. But that does not mean he may be tortured or killed or sold into slavery. But the Supreme Court reached precisely this result in Roe v. Wade. Saying that the unborn child has never been recognized in law as a person in the whole sense, the Court then went on to act as though the unborn child has no rights at all. This approach is essentially incoherent. The fact that a human being's age does not entitle him to all rights does not mean that he has no rights. Instead, it should lead us to ask a more fundamental question: What are the rights every human being is entitled to simply by the fact he is a human being with a human nature? The answer to that question is clear: we must all have the basic right to life — a right enumerated in the language of both the Fifth and Fourteenth Amendments to our Constitution.
Truth
Anderson said the second "great principle of the pro-life cause" is "the insistence that our governmental institutions must tell us the truth."
"Roe v. Wade fails this test as well," he said.
The Supreme Court said it did not need to resolve the question of when human life begins. Then it went on to act as though human life only begins at birth. Falsehoods and misstatements of history riddle the Court's opinion. But this one is the worst. If courts refuse to recognize and respect the reality of the objects in the case before them, then justice becomes impossible, since it is impossible to know that to which the parties in the case are entitled. We are told that Roe v. Wade is a decision that respects women. But respect for women means telling them the truth and not lying to them. […] By denying what everyone knows to be true — that the unborn child is a living human being, Roe v. Wade rests upon the greatest legal falsehood since the Court's terrible decision upholding the fiction of "separate but equal" racial segregation in Plessy v. Ferguson. Having fought a great Civil War, our nation adopted the 14th Amendment to provide for "the equal protection of the laws." Then a sizable part of the nation, having agreed to this principle, subverted it by a sleight of hand insisting it would enforce this guarantee by the policy of "separate but equal protection of the laws" — a policy that everyone knew to be false. But it was upheld by the Supreme Court.
Commitment to democracy
Anderson went on to speak of the principle of commitment to democracy.
The progress we have made — and it has been substantial — has been achieved through the exercise of our constitutional rights to peaceably assemble and to petition our elected officials. […] There is a consistent, strong consensus in America to significantly restrict abortion. To recognize this reality does not mean we advocate a majority may decide what is morally right or just. But it does mean that after nearly 50 years, Roe v. Wade and its supporters have failed to convince the American people that the decision is something other than "an exercise of raw judicial power." And it shows that Roe v. Wade is not settled law.
Compassion
Finally, Anderson said, "the hallmark of the pro-life cause is compassion and generosity. We see every day how pro-life Americans reach out to help others."
The strength to offer a helping hand and the courage to love another especially when that person is in need is often hidden from public view, but it is nonetheless very real. A culture of compassion and love quietly permeates the pro-life cause. It is the wellspring from which all else flows.
Read his whole address here.