There are 3 popular feasts in February that ask God's providential care for those suffering physical ailments.
While traditionally February in the Catholic Church is dedicated to the Holy Family, in reality it is a month that could easily take on the theme of serving the sick and suffering.
This is on account of three popular feasts that all focus on alleviating physical maladies.
Memorial of St. Blase – February 3
For many centuries the Church has performed a special throat blessing on his feast day, February 3. This blessing honors a story from his life, when he removed a fish bone from the throat of a choking child. The blessing also prays, "may God deliver you from every disease of the throat and from every other illness."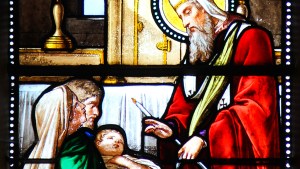 Read more:
The St. Blase blessing in the age of COVID
World Day of the Sick – February 11
St. John Paul II instituted this day in the Catholic Church in 1992 and appointed its celebration for February 11, the feast of Our Lady of Lourdes.The reason why he picked this day is because many sick people flock to Lourdes in hopes of physical or spiritual healing. Many have been cured by being immersed in the waters at Lourdes. John Paul II explained in a homily the general theme of this day.
This day, which, beginning in February 1993, will be celebrated every year on the commemoration of Our Lady of Lourdes, for all believers seeks to be "a special time of prayer and sharing, of offering one's suffering for the good of the Church and of reminding everyone to see in his sick brother or sister the face of Christ who, by suffering, dying and rising, achieved the salvation of mankind" (Letter Instituting the World Day of the Sick, 13 May 1992, n. 3).The day seeks, moreover, to involve all people of good will. Indeed, the basic questions posed by the reality of suffering and the appeal to bring both physical and spiritual relief to the sick do not concern believers alone, but challenge all mankind, marked by the limitations of the mortal condition. 


Read more:
Zac Efron takes his new Netflix show to the Sanctuary of Lourdes


St. Valentine's Day – February 14
According to some legends, St. Valentine was a physician-priest, who healed the daughter of a Roman jailer. This miraculous healing led to the family's conversion to Christianity and Valentine's eventual martyrdom. Interestingly, St. Valentine is considered a patron against the plague and all those who suffer from epilepsy.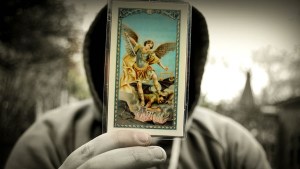 Read more:
A Valentine's Day tradition from St. Francis de Sales