COVID has proved a very humbling experience.
If someone had told me in February 2019 that this would be the last time I'd see my parents for over a year, I'd have held on to my mum and dad with all my might and not let them go.
Yet, here we are a year later, and the sight of my mum filling her plate with a field's worth of lettuce, and my dad whistling as he washes up is a distant memory. Worse still, there's no plan to see them in the foreseeable future.
Like millions of others, I'm trying to deal with the numerous disappointments the pandemic has created, but I can't help but feel selfish for my pangs of upset. The fact that all my loved ones are alive and well when so many have lost their own family members and friends should be enough to put things in perspective. And to some extent when I'm really fed up, I remind myself of this fact and it works.
However, more recently what's helped the most is just giving in to what the reality is around me. I ask myself, "Who am I to expect anything?" It's actually a very humbling lesson that is helping me through the COVID frustration more than anything. By taking plans for holidays, celebrations, and projects off the table, I feel more at peace with the pesky pandemic.
In fact, by completely stripping away my expectations, I'm not only appreciating more of what I had in the past, but I've opened up the opportunity to allow the unknown to become a part of my life. And that's kind of exciting.
As someone who opposes change, likes security, and is completely unadventurous, having expectations pretty much goes hand in hand with my daily existence. Ordinarily I expect to go home and see my family twice a year. Yet, this longing is now completely out of my hands, and that leaves me feeling vulnerable. So now, in this unknown state, I'm allowing myself to relinquish control and be guided by Providence and just see what happens.
You've no doubt heard it said "There for the Grace of God go I." Well, the pandemic has really shown this to be true. Nothing is certain, and the only expectation I can really cling to is that whatever lies ahead, God will be there, accompanying me on my way.
*****
To help you and your family have a fruitful year, take a look at the slideshow for some ideas: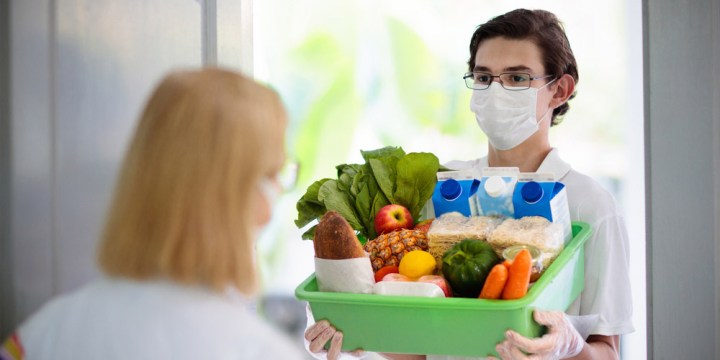 Launch the slideshow