You don't need to go out to have a great night growing closer to the one you love!
You can get Aleteia inspiration and news in your inbox. Our specially curated newsletter is sent each morning. The best part? It's free.
Sign up here
Last February, many of us didn't plan an at-home Valentine's Day date. But this February looks a little different from pre-March 2020. If you want to make the 14th of this month stand out in the often humdrum month of February, here are five ideas. If you're up for it, you can do all of the dates in one day to make a mega-date celebrating your love for each other. 
1
Team work makes the dream work dinner
For an exciting dinner for two, order groceries together for pick up. Decide on a recipe first, and search out those ingredients. This might mean perusing cookbooks together from the shelf, or doing some recipe googling, and commiserating together about how long it takes to scroll past the 18 pictures and paragraphs of text about the dish before you get to the recipe on someone's blog. Try putting one person in charge of the dinner recipe, and one person in charge of dessert. Then, you can spend a couple of hours cooking and preparing the food as a team, after getting your groceries. Or choose a meal delivery service and use a meal from them to make as a couple. Don't forget desserts and appetizers and fun drinks!
2
Catchphrase by the fire
Okay, you may not have a fireplace, but you can light a candle (or five) and play catchphrase (either with an app or with these free lists). Catchphrase is the game where you try to get the other person to guess a word by describing what it is without saying the word. Other fun games for two that don't require much include: Would You Rather, the card game Spit (you need a deck of cards), or having a drawing contest (you need something to write on and to write with). 
3
Battle of the workout videos
Each of you has to find a short workout video that you can do inside, and pick a genre of music you don't normally listen to (pop, jazz, classical, funk, rap, etc). Shuffle playlists with that genre while you do a workout video together. Then put on a new genre with the next workout. A five-minute cardio routine to a Beethoven waltz or an eight minute ab workout to 70s disco might become your new favorite thing, you never know. But even if not, it is good for a laugh. Bring on the endorphins! 
4
Divine intimacy
To really get to the heart of the person you love, spend some time meditating on Love Himself. You can try praying with a guided meditation if you have the Hallow prayer app. Or, just open the Bible and read the same scripture verses. Set a timer, and then after time is up, end by praying out loud together. Let each person say their intentions out loud, and then thank God for the gift of each other.   
5
Find a local gem hike
So, this one isn't an at-home date, but it is a socially distanced outdoor endeavor, and it is a great option if you just need to get out of the house but don't want to be near other people. Don't worry about the weather, as it doesn't matter if it is raining or snowing or freezing or gray. Just bundle up and explore somewhere new outside together. I was amazed at the number of parks and trails I had not known about in my not-very-nature-oriented city. And what a beautiful experience to share — finding and appreciating nature's beauty with someone you love.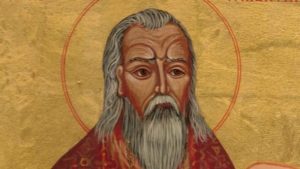 Read more:
A prayer to St. Valentine to bless your relationship