Ask God to dwell in your heart at this precise moment.
It is too easy for many of us to forget about the presence of God. We neglect to realize that God is with us right now, beside us and within us. He is in the same room as us and is always watching us with kindness and mercy.
To help remember this reality and to experience this presence, here is a prayer from the 19th-century devotional The Glories of the Catholic Church.
O my God, my firm belief is, that your eyes are fixed on me at this moment. The angels are now trembling before you, and can I, a poor nothing, presume to appear in your holy presence? Pardon my sins and unworthiness, and enable me to invoke you, the best of fathers.O divine spirit of love, of light and of life, enliven me in my devotions; enlighten my mind with your heavenly rays; inflame my will with the fire of your divine love.Dwell within my heart, O Lord, and fill me with your presence.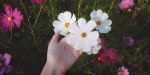 Read more:
A method to find the presence of God in all things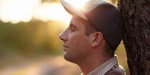 Read more:
Daily meditation on God's presence can change our actions